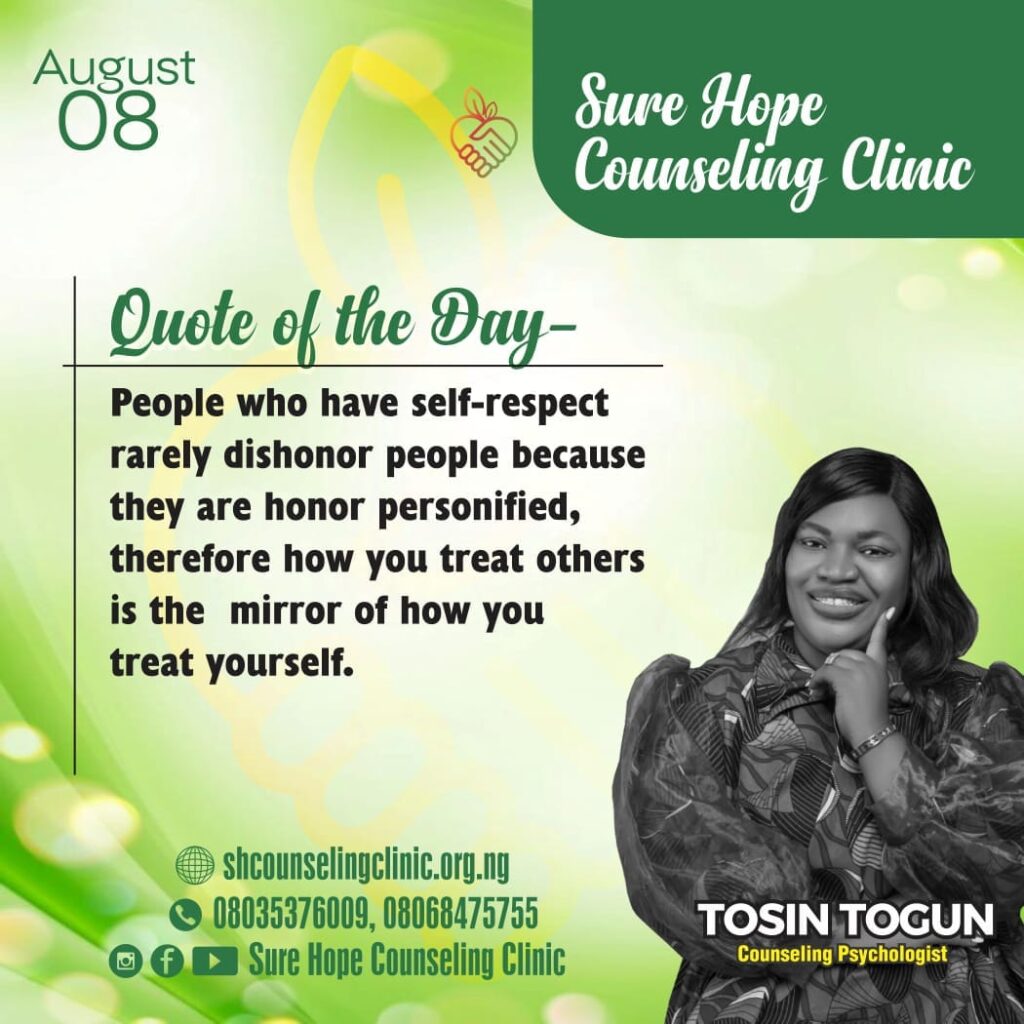 Self-respect comes in when one has genuine self-love, self-acceptance and self-worth for himself or herself, which comes from the place of self-awareness.
Self-respect will help you to apportion the right honor and dignity to your spouse because people who have self-respect rarely dishonor other people, as they are honor personified. People with self-respect, are in honor and they are aware of it, so they carry themselves with dignity and pride and treat others with the same.
ACTION POINT
How you treat others is the mirror of how you treat yourself.
#love#singles#married#courtship#family#relationship#coach#tosintogun#surehopecounselingclinic#commitment#medical