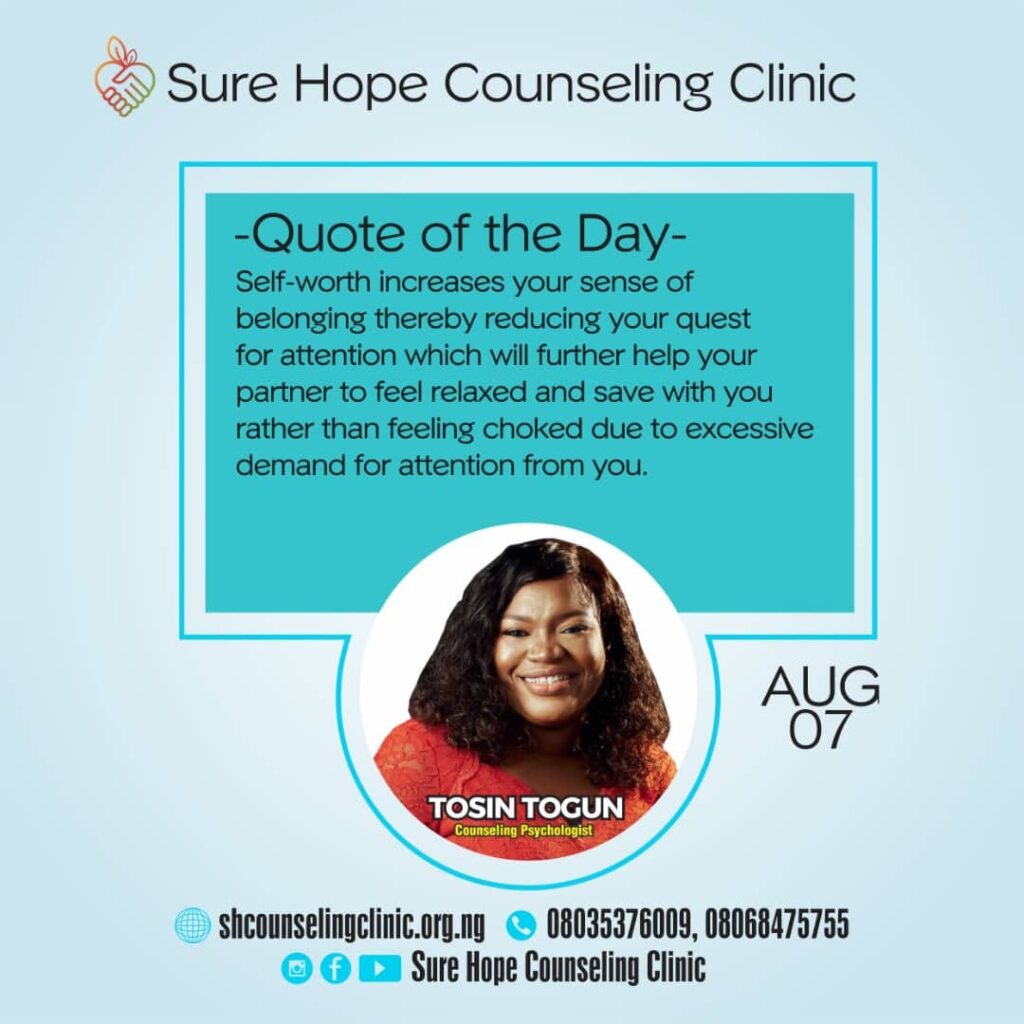 Self-worth was defined yesterday as the act of placing the right value on your unique abilities and characteristics. Self-worth is important because it does not only boost your overall estimation about yourself but it also enhances your relationship with your spouse as it ensures a long lasting marital commitment.
However, you need to know the indications of self-worth so that you can easily take advantage of it in your marital relationship.
Self-worth will make anyone confident about himself or herself and enhance his or her competence in handling the issues of life, marriage inclusive.
Likewise, self-worth increases your sense of belonging thereby reducing your quest for attention which will further help your partner to feel relaxed and safe with you rather than feeling choked due to excessive attention from you.
ACTION POINT
Is your spouse relaxed in your company? If not, you need more confidence to make him or her feel at home with you, seek help if you need to.
#love#singles#married#courtship#family#relationship#coach#tosintogun#surehopecounselingclinic#commitment#medical