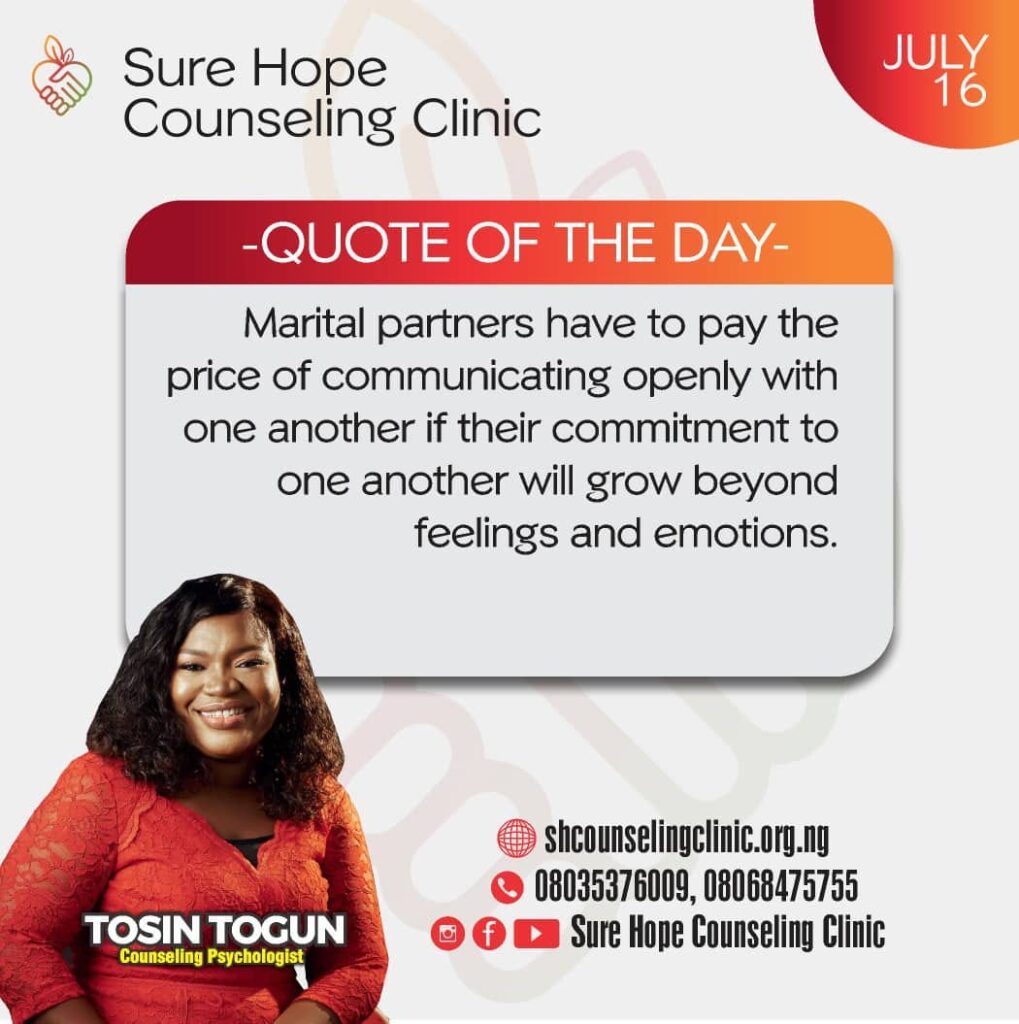 Friendship in a marital relationship is indicated by an unhindered flow of communication between the parties involved. Friendship cannot come to be in the absence of effective communication. Meaning that where there is no effective communication process, friendship cannot be established, nor can commitment take root.
Marital partners have to pay the price of communicating openly with one another if their commitment to one another will grow beyond feelings and emotions.
Is there some vital information you are hiding from your spouse? If yes, how committed will you say you are to your marital relationship?
#love#singles#married#courtship#family#relationship#coach#tosintogun#surehopecounselingclinic#commitment#medical