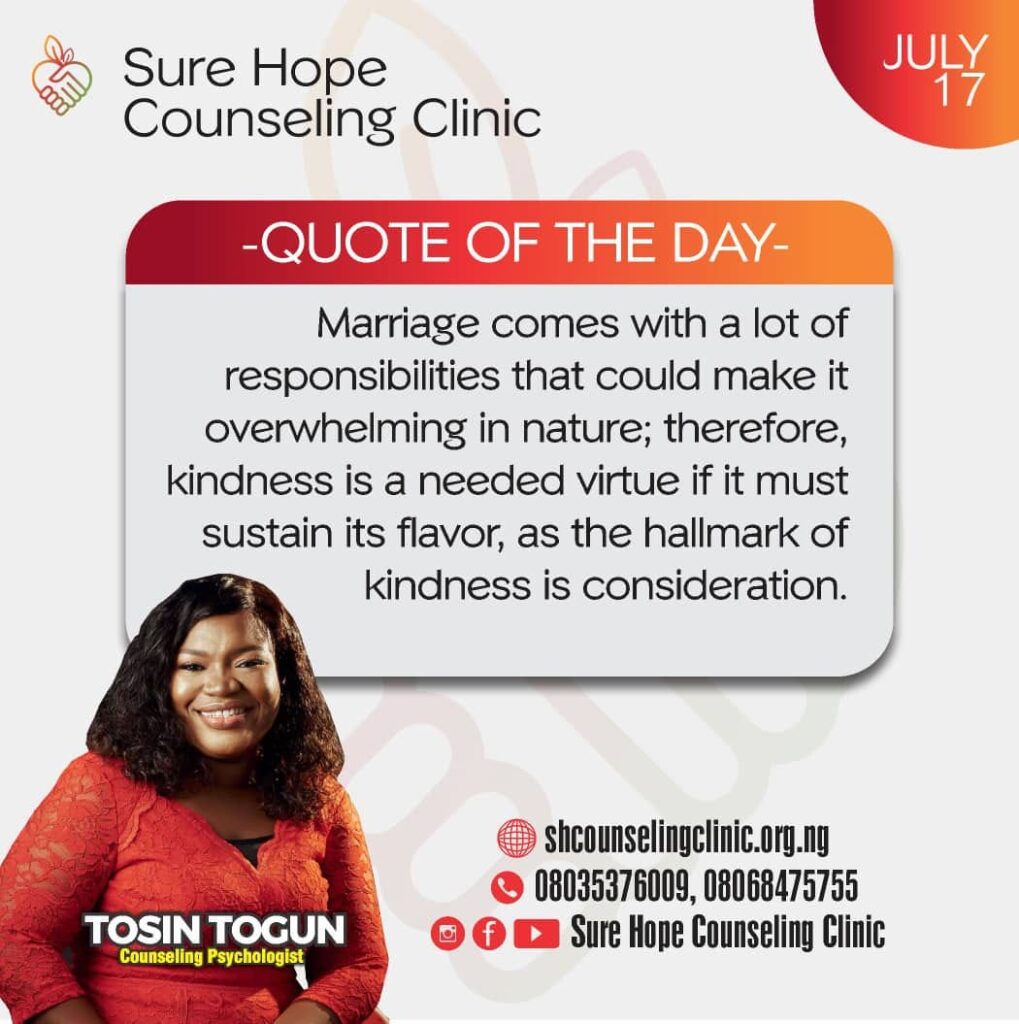 In our previous teachings, love has been defined as the force of attraction that is potent enough to stir consistent commitment in anyone in a romantic or affectionate manner.
Having said this, it is therefore concise to say that love is commitment.
Meaning that one of the ultimate prices that has to be paid for any marital relationship to achieve its goal is kindness. The hallmark of kindness is consideration. It is important that marital partners choose to be considerate of one another's health, emotions, appearance, career or ministry, and more because marriage comes with a lot of responsibilities that could make it overwhelming in nature.
Kindness is therefore a needed virtue in this regard if you don't want your partner to become the shadow of himself or herself.
ACTION POINT
How kind will you say you are to your marital partner on a scale of 100? If you are below 90, then you will have to be more intentional about kindness.
#love#singles#married#courtship#family#relationship#coach#tosintogun