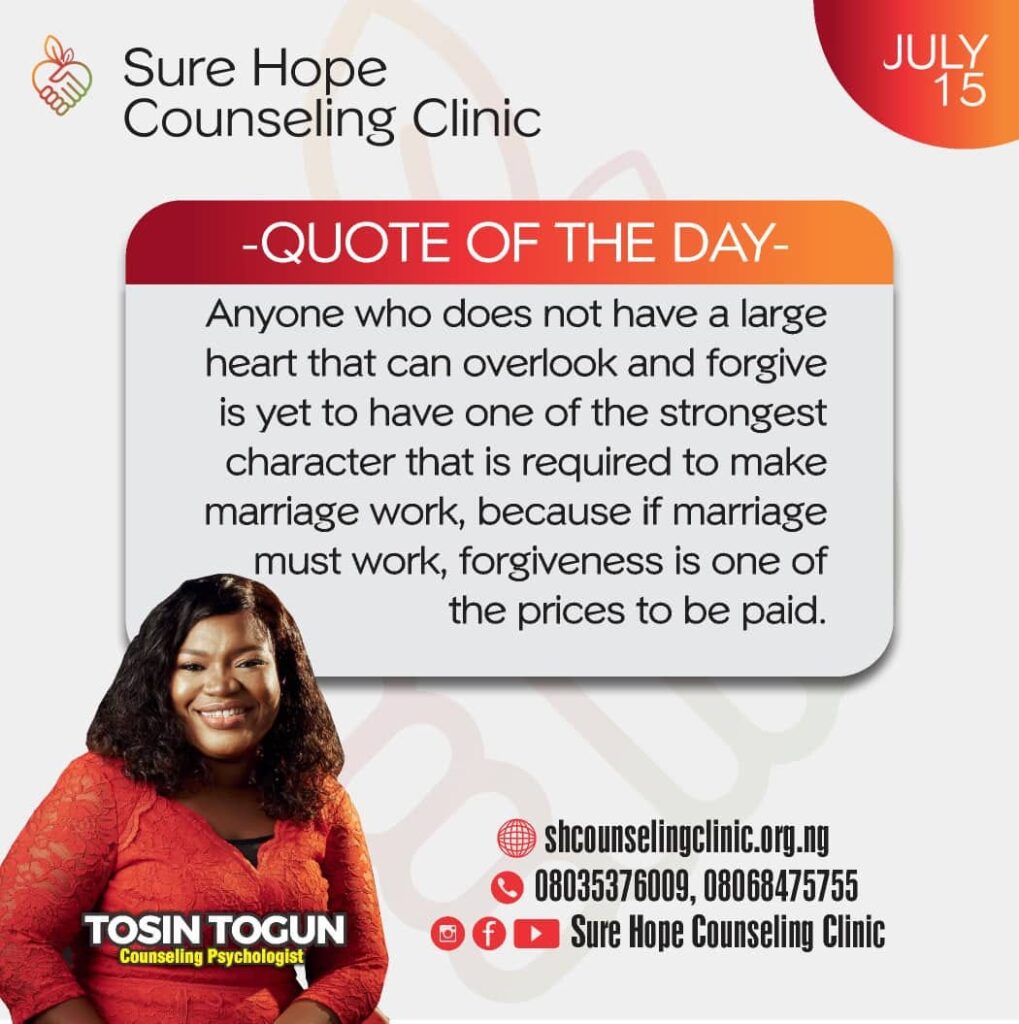 It is often said that marriage is made up of two forgivers. While anticipating marriage, it is important that you are well aware that the person who is likely to offend you most in your entire life is that man or woman you are nicknaming the love of your life.
The reason for this is not far-fetched: proximity will bring a lot of familiarity between you and your spouse, which could bring about some irritation as time goes on. More reason, anyone who does not have a large heart that can overlook and forgive does not yet have one of the strongest characters that is required to stay married. If marriage must work, forgiveness is one of the prices to be paid.
ACTION POINT
How many lists of offenses against your partner do you have? You may need to get them burned if you want to experience the new wine in your relationship. Only a new wine is fit for a new wine skin.
#love#singles#married#courtship#family#relationship#coach#tosintogun#surehopecounselingclinic#commitment#medical