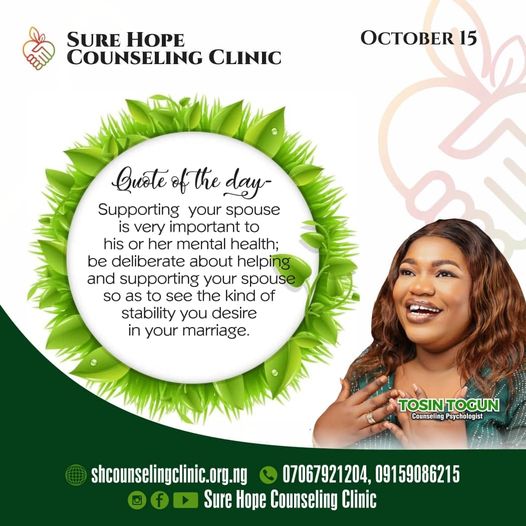 Yesterday, I pointed out the general symptoms of mental illness that you must look out for in ascertaining your partner's mental health, soundness, or wellness. (Please read yesterday's devotional for better understanding.)
Once you notice any symptoms of mental illness in your spouse, it is important that you seek professional help so as to ensure proper management. However, before you get to psychological clinics, there are remedies or precautions that you can take advantage of. In the coming days, I will be discussing these remedies; please anticipate.
ACTION POINT
How healthy is your spouse mentally, and what have you been doing to support him/her in this regard?
#love#singles#married#courtship#family#relationship#coach#tosintogun#surehopecounselingclinic#commitment