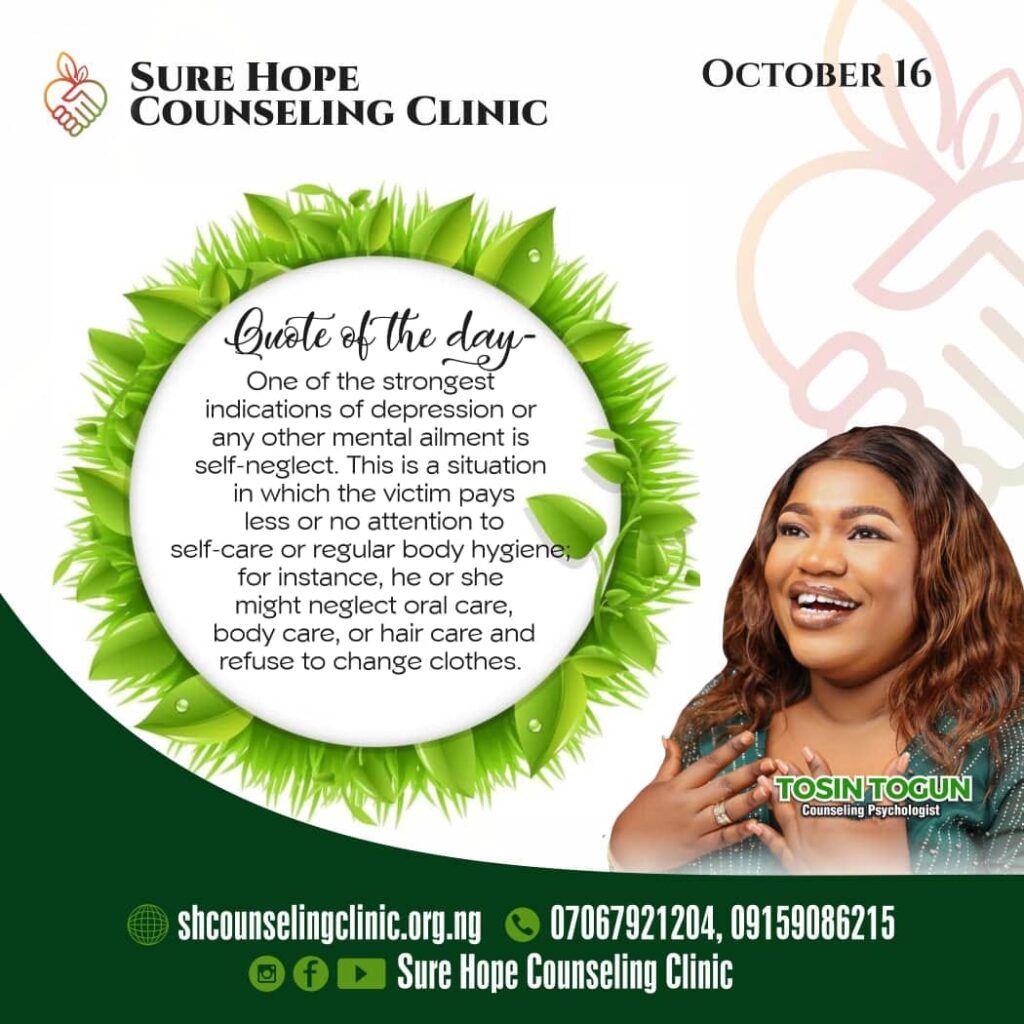 Having understood what makes a person mentally well and the indications of mental illness, it is important to know some home remedies that can act as first aid in helping your partner gain mental health or mental recovery.
One of the strongest indications of depression or any other mental ailment is self-neglect. This is a situation in which the victim pays less or no attention to self-care or regular body hygiene; for instance, he or she might neglect oral care, body care, or hair care and refuse to change clothes. At this point, it is important that you support him or her to wear a new look by encouraging regular body hygiene, such as brushing, bathing, changing clothes, and keeping neat hair; doing these has a way of lifting the mood and reducing sadness, especially where he or she has felt neglected, abandoned, or not loved enough.
ACTION POINT
There is nothing new under the sun; stand up for your spouse and help him or her as required.
#love#singles#married#courtship#family#relationship#coach#tosintogun#surehopecounselingclinic#commitment