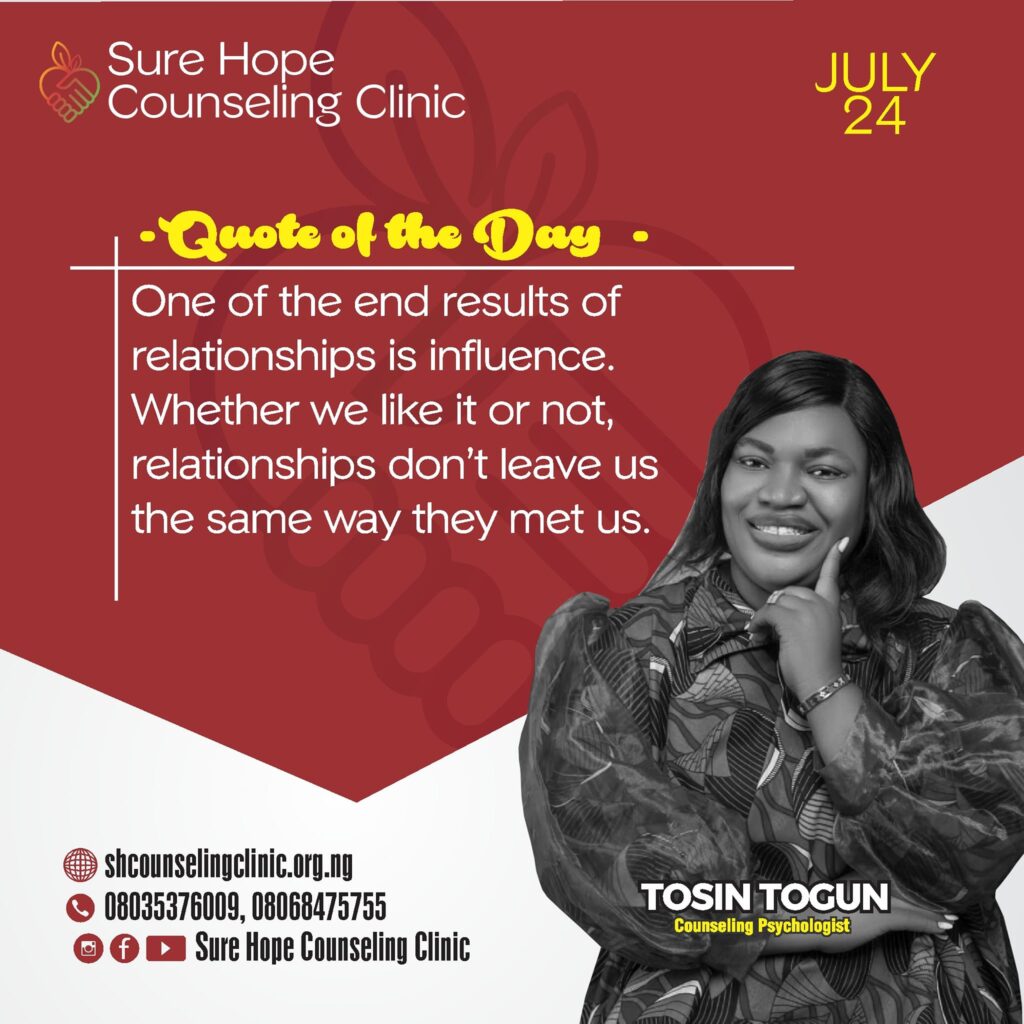 The widest room in the world is the room for self-improvement. One of the outcomes of relationships is influence. Whether we like it or not, relationships will always influence us either positively or negatively, and marital relationships are not excluded. More reason intimate partners need to be patient with one another, especially when anticipating change.
Rather than criticizing or condemning one another over certain issues, it is important to keep in mind that influence is always a constant outcome of any relationship. As much as you keep relating with your spouse, there will be rub-offs that will birth your desired change.
Continuous nagging, verbal attacks, and apportioning blame, are potent enough to impede commitment in a marital relationship, hinder the continuous affection that should exit between couples and make the atmosphere of their marital relationship tense. Hence, it is expedient for intimate partners to correct one another in love and give time to see the positive change they have always desired to see in each other as they grow their relationship together.
ACTION POINT
Patience is the antidote to criticism.
#love#singles#married#courtship#family#relationship#coach#tosintogun#surehopecounselingclinic#commitment#medical