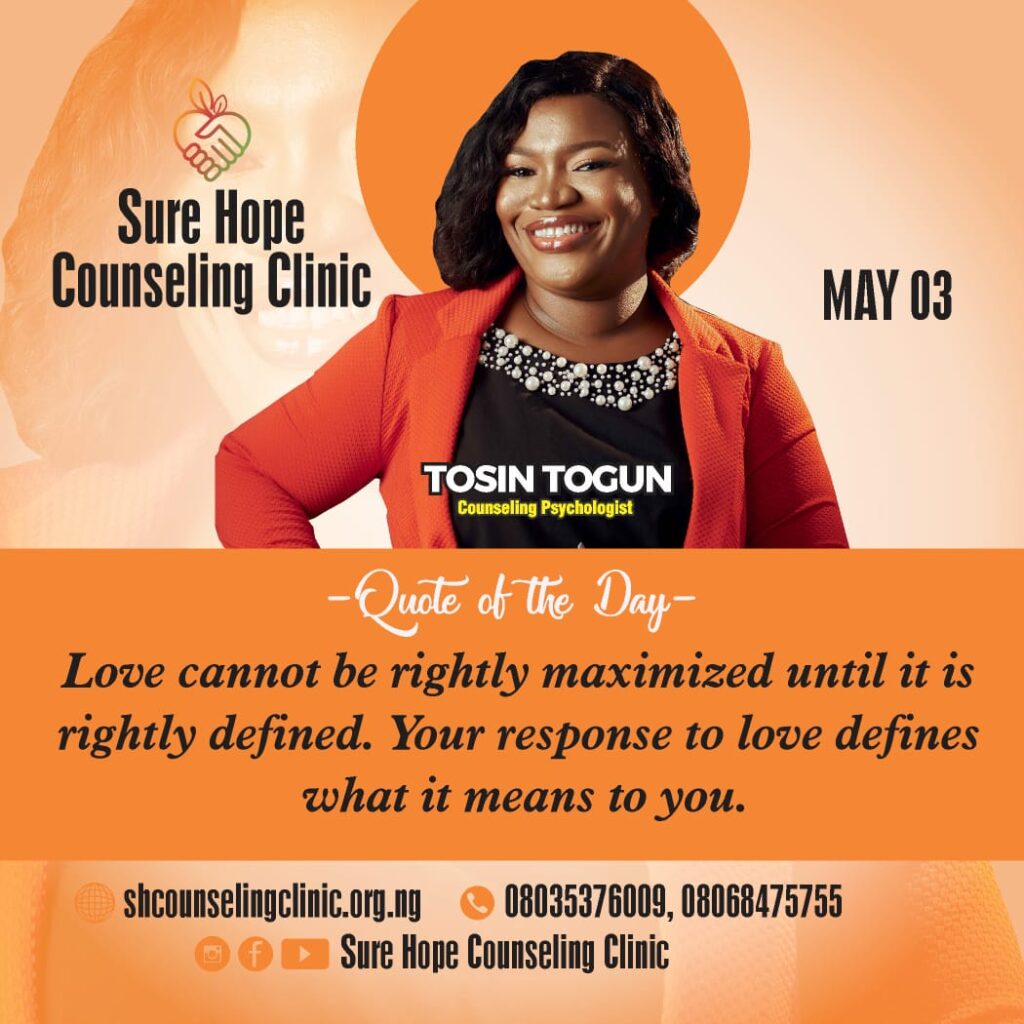 WHAT LOVE IS NOT!
One of the major objectives that your courtship or marriage should achieve, among many others, is knowing how your marital partner is wired to receive love, how he or she is wired to give love, and vice versa.
Therefore, welcome on board this month, as we will be riding into the journey of understanding how your marital partner is wired to receive and give love. Nevertheless, to begin the journey, you must have a clear-cut understanding of the concept of love itself. Which we will start with knowing what love is not. This is because knowing what love is not can give us easy access to or insight into what love truly is, as the wrong definition of love in most cases is usually the foundation for marital failure.
One of the research findings of the Sure Hope Counseling Clinic reveals that eight out of ten young adults believe that love is feelings and emotions, and seven out of ten of the same population have changed marital relationships more than twice. The outcome of this research points out the fact that there is more to love than feelings and emotions, as feelings and emotions are not the real definitions of love. Though love is a personality that has emotions and feelings that can be pleasing or displeasing, but in truth, love surpasses feelings and emotions.
#love#marriage#partner#singles#married#marriage#mentalhealth#parenting#tosintogun#surehopecounselingclinic