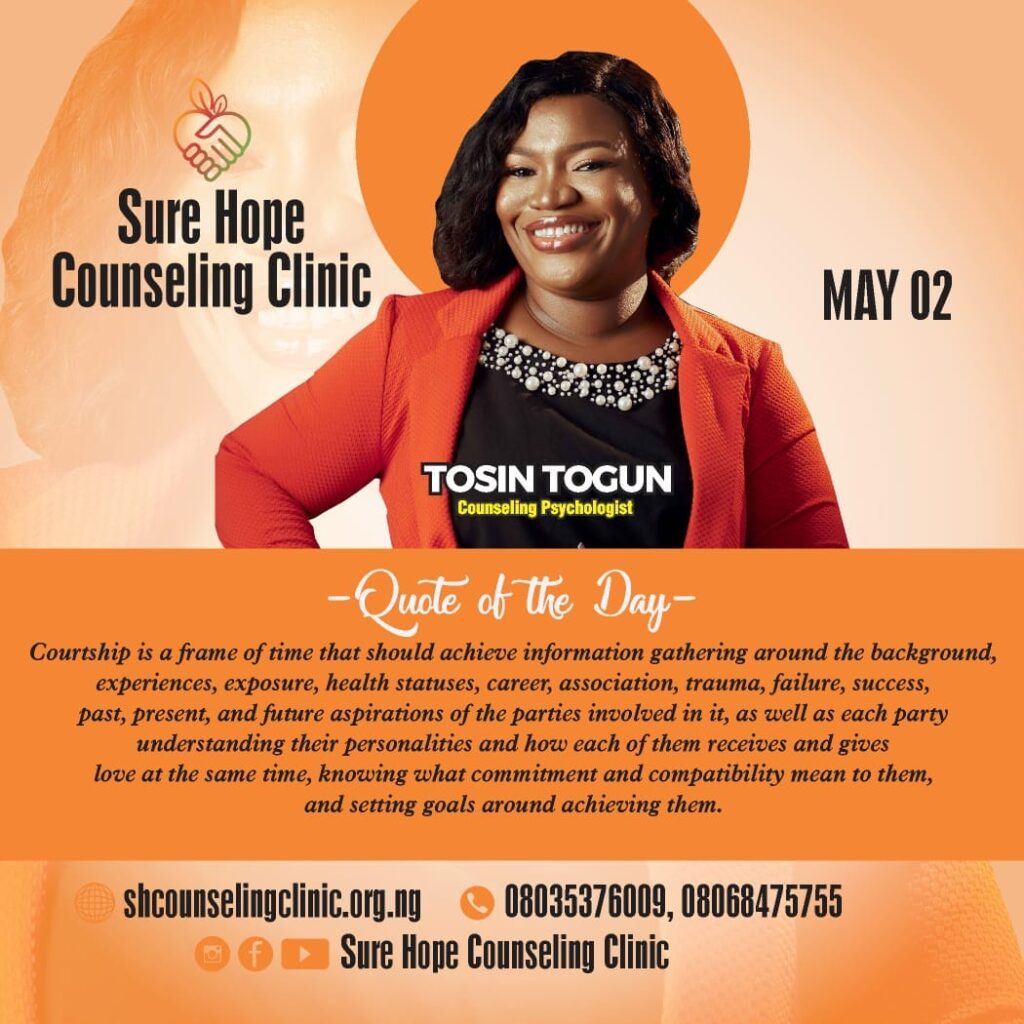 As said last month, courtship should not be a period of petting, necking, pecking, kissing, caressing, sexual intercourse, or sexual activities, as engaging in all of this could forfeit the whole essence of the period, which primarily involves information gathering, which when defeated could breed an emotional gap in marriage and crash such a marital journey.
However, courtship was said last month to be a frame of time set apart by two mature opposite-sex members of society who are affectionately attracted to one another to know or have a better understanding of themselves, which involves gathering information about their background, experiences, health statuses, careers, associations, trauma, failure, success, past, present, and future aspirations; likewise, it should achieve understanding each other's;
✓Temperament or personality
✓How they both give and receive love
✓Understand what compatibility and commitment mean to one another, and set goals to achieve both commitment and compatibility consistently as their relationship progresses.
ACTION POINT
Is your courtship achieving its purpose? If not, why? Why don't you ask God to help you and your partner achieve the purpose of your courtship?
#love#marriage#partner#singles#married#marriage#mentalhealth#parenting#tosintogun#surehopecounselingclinic