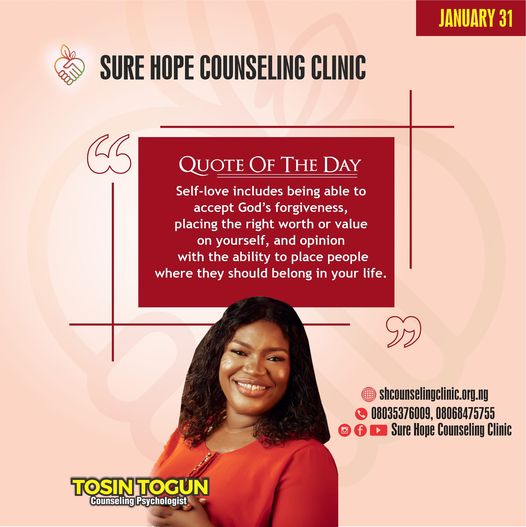 As you step into the new month, it is important to note that self-love cannot be embraced if you do have adequate knowledge of yourself and unconditional acceptance of yourself.
The following are indications that you love yourself unreservedly;
√Continuous forgiveness of your error, knowing that you are not perfect.
√Acceptance of God's forgiveness over your mistakes when you ask for it.
√Being able to forgive others when they ask you to or even before they ask for your forgiveness.
√Being able to put people in their right place in your life; that is, your ability to define relationships around you rightly.
√Being able to place the right worth and value on yourself and your opinions.
Its been a beautiful month so far. Thank you for following all through the month. Should you have any question, kindly reach out to us via our email (info@shcounselingclinic.org.ng)