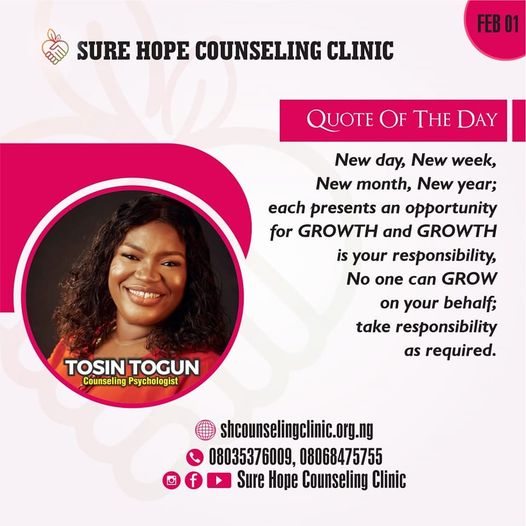 Welcome to February! I'm so excited that we are in another brand-new month together.
Throughout January, we learned about self-perception and its two types, positive and negative self-perception, with an emphasis on positive self- perception, its components, and its benefits. However, this month, we shall focus more on the subject of understanding what negative self-perception is, its indications, impacts, causes, and some skill sets that will be needed in overcoming it. Fasten your belt as we take advantage of the month to grow maritally and be more productive in other spheres of life.
It is hoped that your journey with us toward becoming an irresistible partner will add value to you and bring you closer to your desired marital outcome as the year progresses.
You might have a concern or experience that you would like to share with us about last month's quote; kindly reach out to us through our email (info@shcounselingclinic.org.ng) while we bring you lovely contents this month.