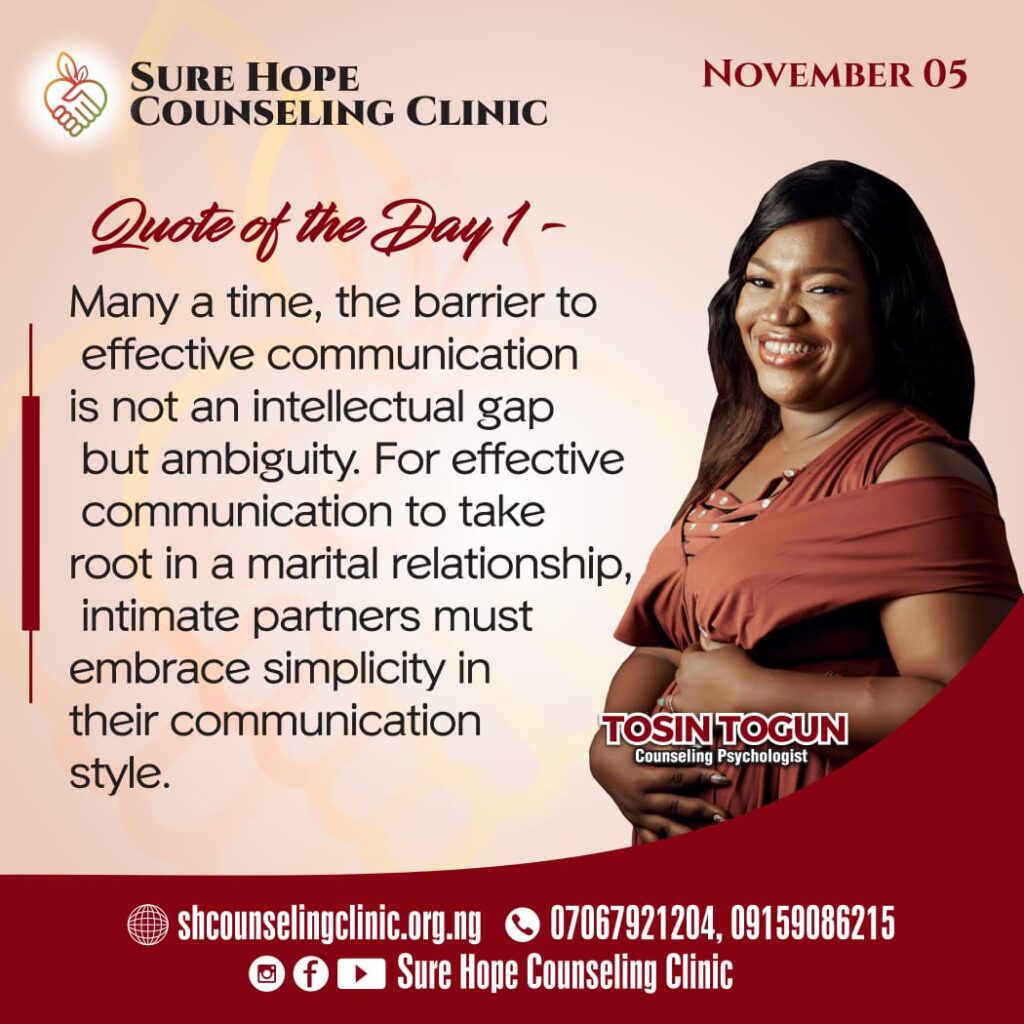 The communication process is incomplete where feedback is lacking. Meanwhile, feedback can either be relevant or irrelevant, depending on whether the message is being passed through the right channel and is well decoded (understood) by the receiver (your spouse). (Please review yesterday's devotional.)
Many a time, the barrier to effective communication is not an intellectual gap but ambiguity. For effective communication to take root in a marital relationship, intimate partners must embrace simplicity in their communication style.
Simplicity is not a weakness but a virtue that must be imbibe in all aspects of a marital relationship; communication is not excluded, especially if the marital relationship will be smooth and free of perpetual conflict.
#love#singles#married#courtship#family#relationship#coach#tosintogun#surehopecounselingclinic#commitment