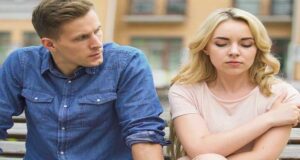 Loving beyond your past starts from the point where you know the following: the meaning of love, your traumatic past, and the impact of such traumatic experiences on your love relationship.
A) WHAT IS LOVE?
Love is not a feeling, nor is it an emotion. Rather, love is the force of attraction that stirs commitment in you to be romantically involved with a person. The key words in the above definition are force of attraction, force of commitment, and force of romance.
FORCE OF ATTRACTION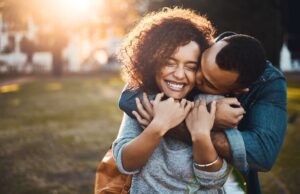 Most marital relationships start from the point of attraction, otherwise known as infatuation, love at first sight, or crushing. The attraction could be physical, spiritual, intellectual, or based on background and opportunity. However, its impact on a marital relationship is neither positive nor negative except if your relationship does not grow beyond your attraction for one another to involve the three bedrocks of conviction in marriage; which are love, trust and God.
FORCE OF COMMITMENT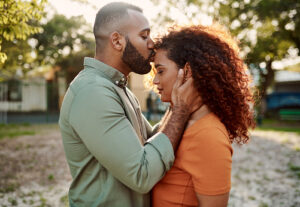 Commitment simply means paying the price that is required to make your courtship or marriage work as it should. In the real sense, commitment is relative. What commitment is to an individual might be different from what it is to another person. This means that what it will take to be committed to someone will be different from what it takes to be committed to another person. The committed level is as a result of the following reason;
Personality/ Temperament
Believe System
Love Need
Exposure and Experience.
Hence, there are basic elements of commitment needed in a relationship or marriage:
a) Giving: You will need to give your time, money and intellectual property.( e.g. advise, prayer etc.)
b) Forgiving: If you cannot forgive, do not bother to be maritally engaged because the person who is likely to offend you most spouse and that is as a result of proximity; that is, closeness to one another.
FORCE OF ROMANCE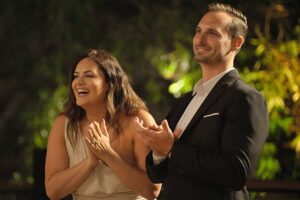 The force of romance is so strong that when it is not clearly defined or rightly engaged, it becomes a swift hammer in scattering commitment. Romance is the act of being passionately and affectionately involved in all that matters to your partner. It involves knowing the love language of your partner or his or her love need and maximizing it as one of the tools of commitment in your marital relationship.
B) KNOWING THE TRAUMA IN YOUR PAST
Trauma are negative exposures or experiences that are capable of coloring one's perception about a subject negatively.
CAUSES OF TRAUMA
The negative experiences that are capable of coloring one's love lenses are:
Rape and sexual assault
Jilt
Poor family backgroup
Physical disabilities
Repeated defeats
The second stage to loving beyond your past.
C) KNOW THE IMPACT OF YOUR NEGATIVE EXPOSITION ON YOUR LOVE RELATIONSHIP
Knowing your past could be relative based on you personality, faith, love need. etc. However, one impacts is certain. It will color your self-perception negatively. However, the goal of loving beyond your past is to improve your self- perception or self image.