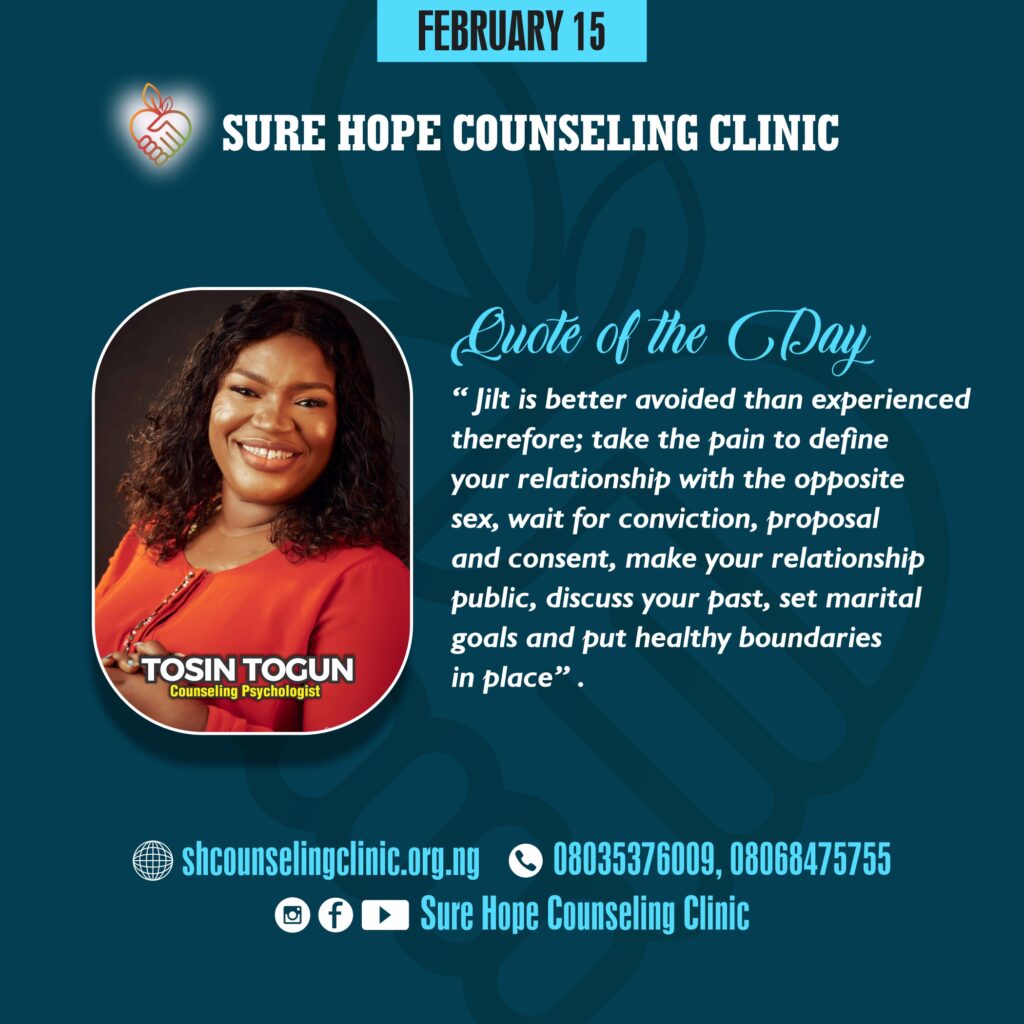 Jilt is the sudden cancellation of a love relationship or marital engagement. It is a situation in which one of the parties involved in a romantic relationship abruptly abandons or rejects the professed love for the other party, thereby leading to the breakup of their love engagement.
Breakfast is a brand name for jilt in today's world and it is important to know that jilt is not gender bias, meaning that both male and female can be jilted alike, and its adverse effect on the two cannot be overemphasized, one of which is negative; self-perception.
Were you jilted at any point in time? Identify the impact such an experience is having on your current relationship and prayerfully deal with it.