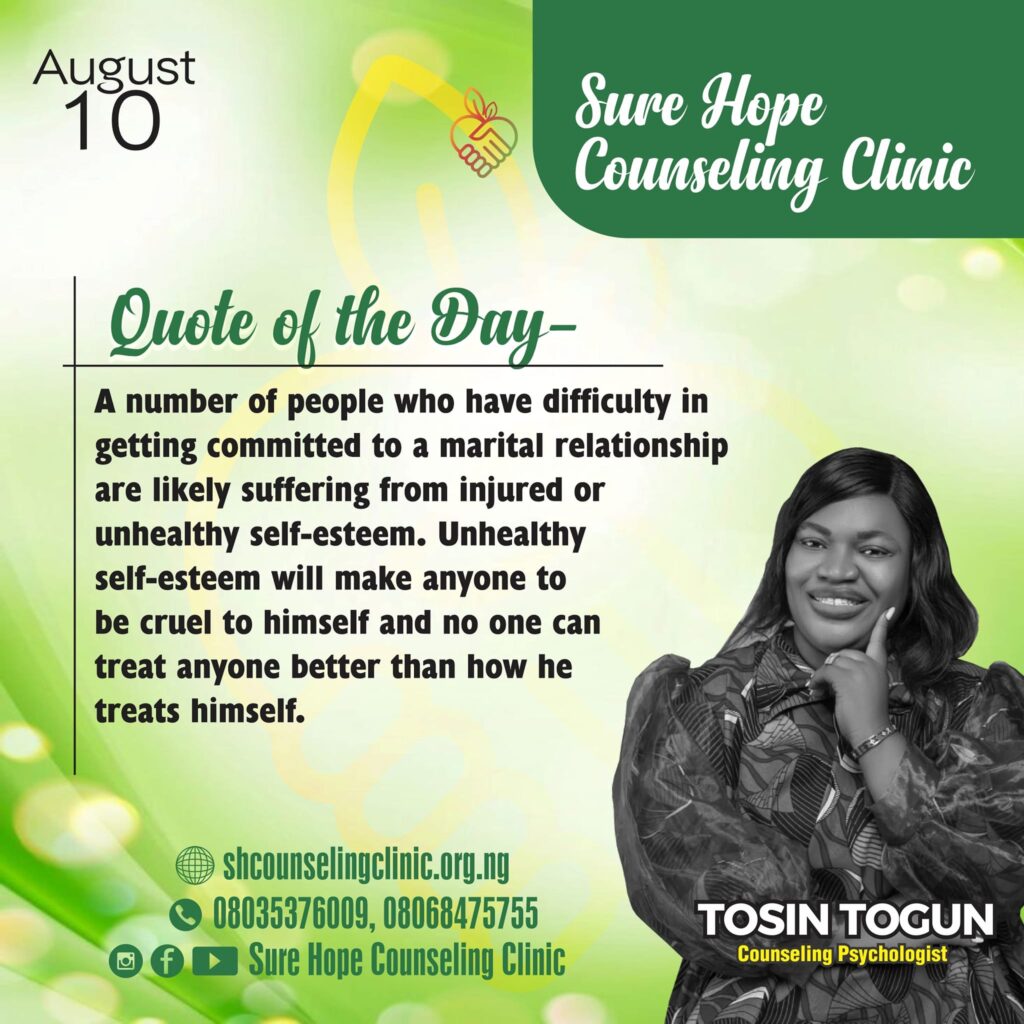 Self-esteem is not the same as self-worth or self-respect, as self-worth is about putting the right value on yourself while self-respect is about apportioning honor and dignity to yourself, but self-esteem is basically about seeing yourself from the right or positive perspective. Self-worth and self-respect begins from the point of healthy self-esteem which is engineered by self-awareness.
You cannot be better than what you think about yourself neither can you relate better with others or to your spouse better than how you relate to yourself.
Therefore, the impact of self-esteem on the relationship with self and others cannot be overemphasized; a number of people who have difficulty with commitment in marriage are likely suffering from injured or unhealthy self-esteem.
#love#singles#married#courtship#family#relationship#coach#tosintogun#surehopecounselingclinic#commitment#medical