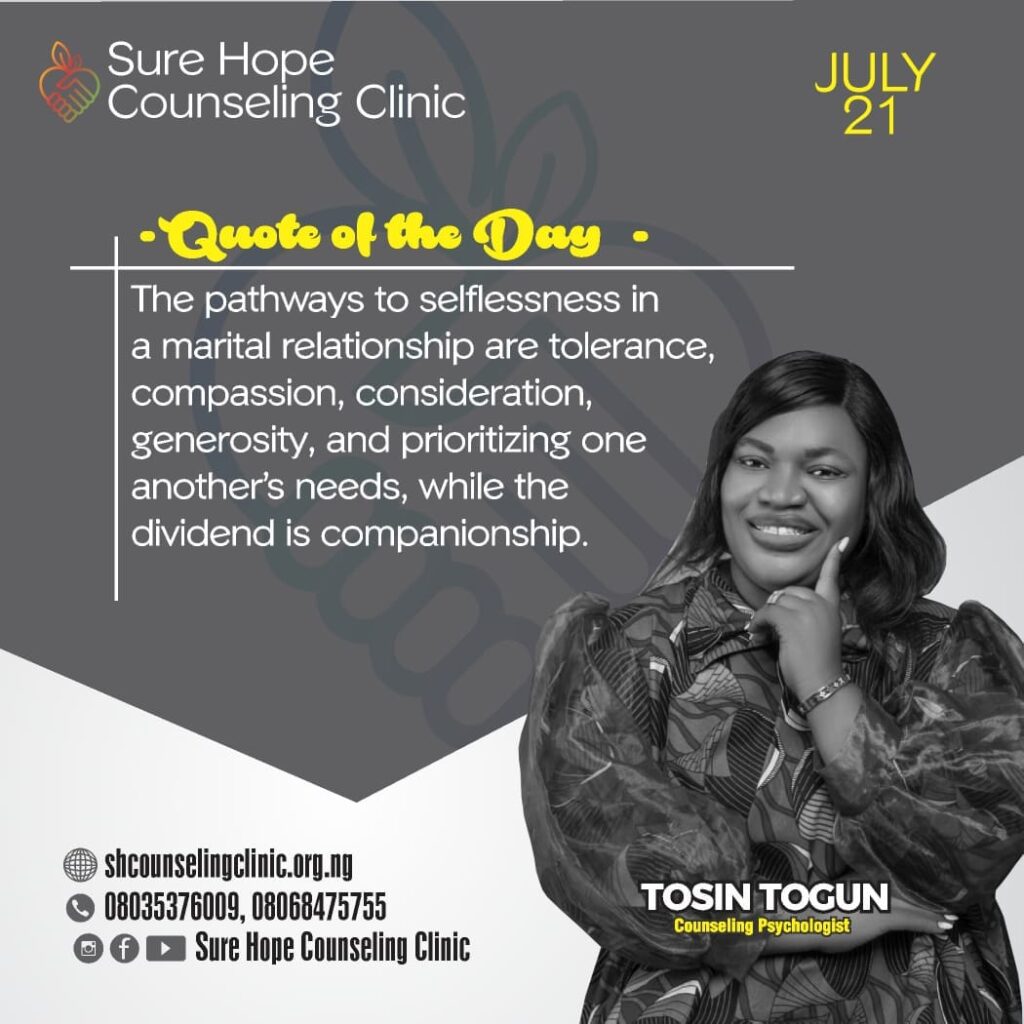 Selflessness is opposite in meaning to selfishness; in a marital relationship, selflessness is an attitude that is full of a lot of compassion and consideration for one's partner, which can only be made possible through tolerance or forbearance, while the fruit of selfishness are desperation, competition, comparison, and criticism, resulting in daily frustration that has made marital relationships more challenging for a lot of people.
Selflessness goes beyond being concerned about meeting the needs of your spouse alone; it entails being able to understand and prioritize the rationale behind how he or she feels or acts and responds accordingly because selflessness is empathic in nature. Meaning that intimate partners are selfless to one another when they are able to prioritize one another's needs and be generous to each other. The price of selflessness will surely result in companionship as marital partners are able to be more tolerant of one another.
ACTION POINT
Who usually gets his or her needs met first between you and your partner? What is the reason for your answer? Discuss whether this makes you feel good or sad with your partner.
#love#singles#married#courtship#family#relationship#coach#tosintogun#surehopecounselingclinic#commitment#medical