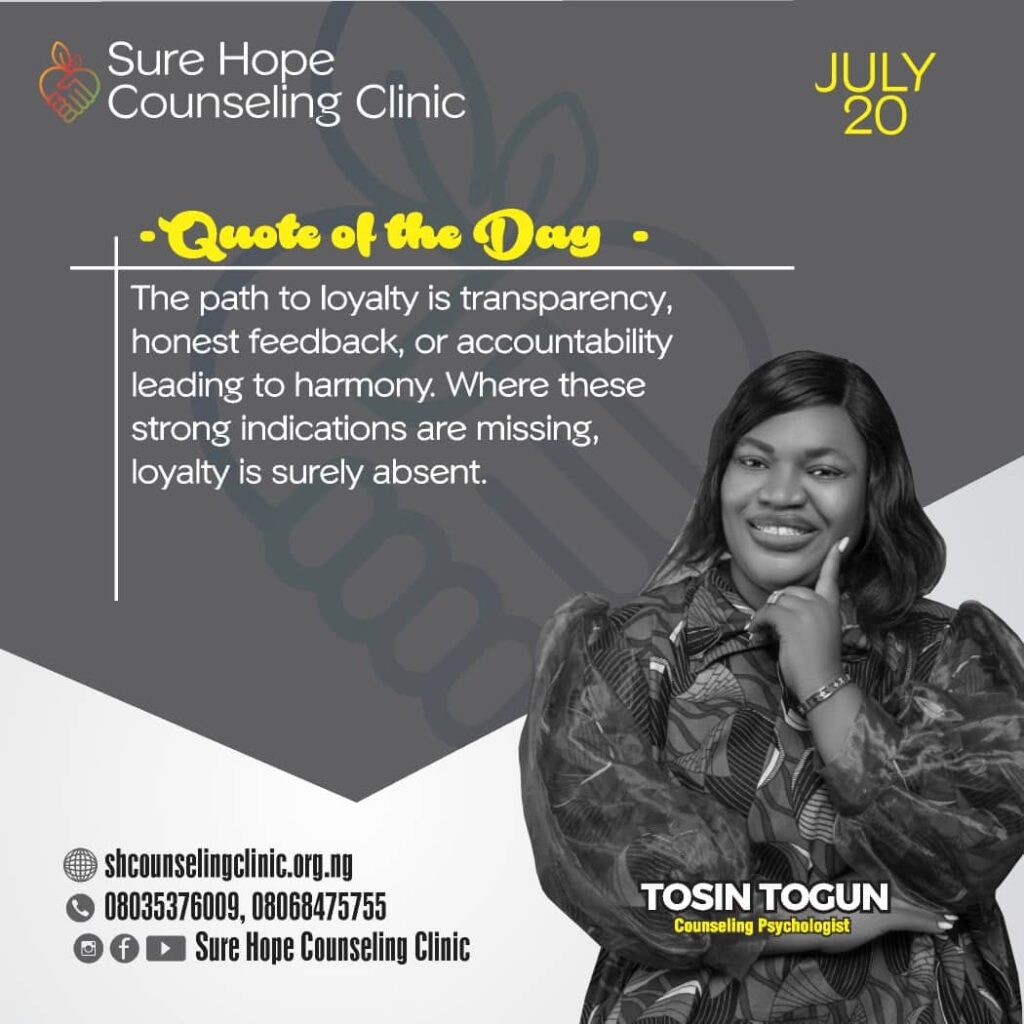 According to Oxford languages; loyalty is defined as a strong feeling of support or allegiance. Meaning that loyalty is the act that communicates trustworthiness, dedication, reliability or dependability, stability or steadiness, harmony, and truth. When couples are loyal to each other, they speak in the same voice and stand up for one another to protect or defend each other's interests to any possible length.
Loyalty is a strong price of commitment that intimate partners need to pay for oneness in their relationship. This indicates that the path to loyalty is transparency, honest feedback, or accountability leading to harmony. Where these strong indications are missing, loyalty is surely absent.
ACTION POINT
Will your partner say you are loyal to your marital partner? Don't assume the response; ask him or her.
#love#singles#married#courtship#family#relationship#coach#tosintogun#surehopecounselingclinic#commitment#medical