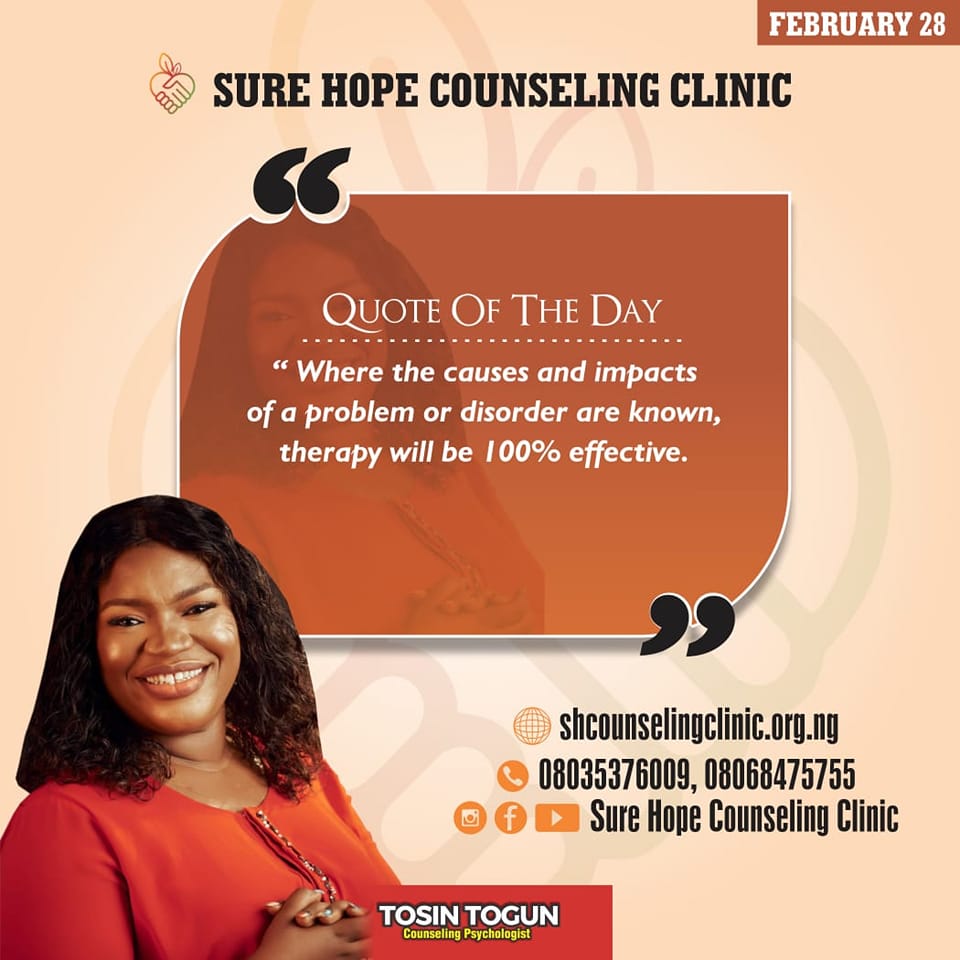 Congratulations! Welcome to the last day of February in a non-leap year.
It is important to know the causes and impact of a problem. Where the causes and impacts of a problem are known, therapy will be 100% effective.
Do you think you are affected by negative self-perception?
Identify the cause and the impact for an effective therapy.