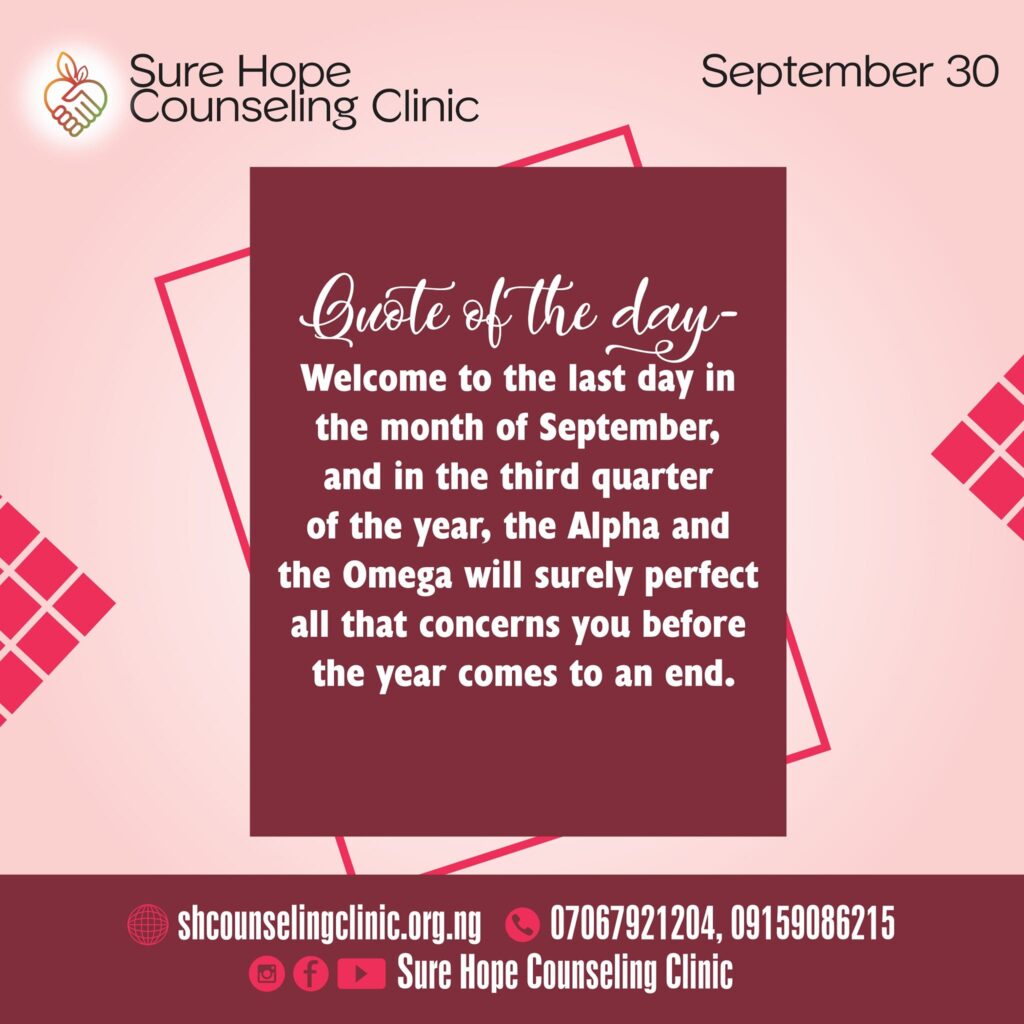 Welcome to the last day in the month of September and in the third quarter of the year. The Alpha and the Omega will ensure that He prefects all that concerns you in Jesus name.
How to sustain marital commitment in a marital relationship is the ball we rolled all through this quarter.
July was all about what the concept of commitment is, while August was centered solely on how commitment begins in a marital relationship, and this September was not different as God gave us the wisdom to dive into how to sustain commitment in a marital relationship, and a number of values that can make this your everyday experience were communicated extensively. Please do well to engage and maximize them.
ACTION POINT
Revise all that has been discussed this month for your desired result.
#love#singles#married#courtship#family#relationship#coach#tosintogun#surehopecounselingclinic#commitment