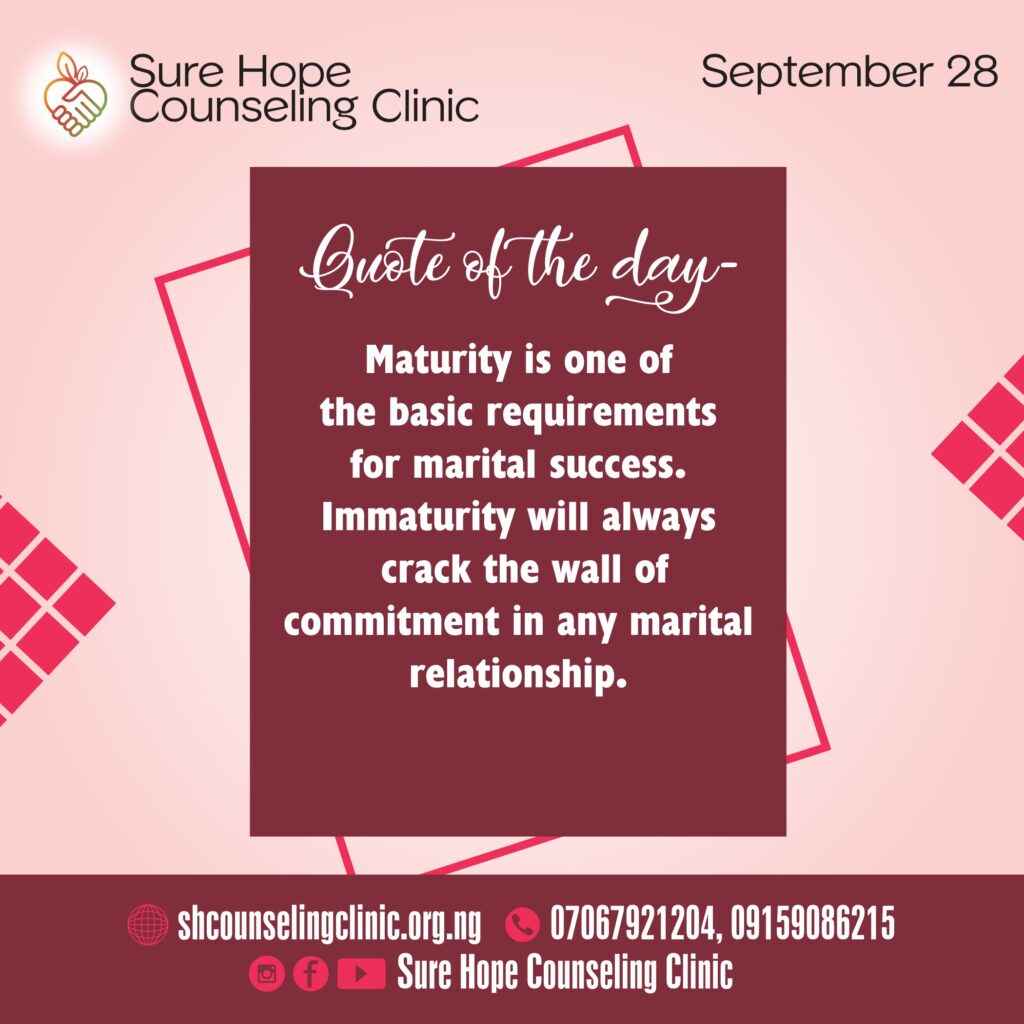 I simply define immaturity as a lack of management skills acquired to manage people, resources, and issues responsibly. Contrary to popular opinion, maturity is not age-dependent; rather, it is more about how well a mind is trained to handle life experiences.
Speaking of immaturity in the light of emotions, it reflects a lack of depth and understanding about one's own emotions, an inability to communicate and process things related to relationships, as well as a lack of empathy and the ability to understand your partner's emotional experience at a given time.
Immaturity will always crack the wall of commitment in any marital relationship. Hence, marital relationships are not for babies because emotional maturity is one of the basic requirements for marital success.
ACTION POINT
Read books together with your partner on emotional intelligence.