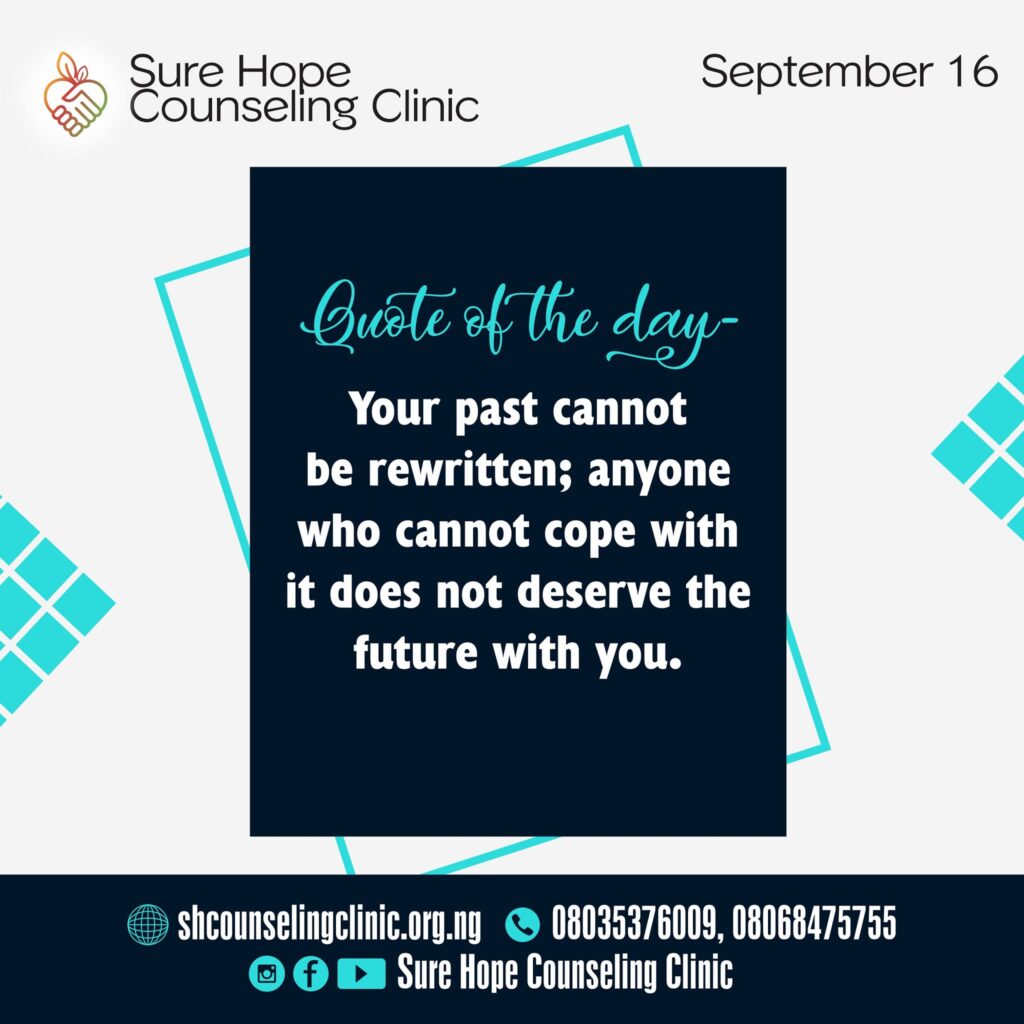 I was privileged to know about a wedding that did not last for 24 hours because the wife in question hid the fact that one of her breast was artificially fixed till their wedding night, another one ended on the 10th wedding anniversary when the man got to know that their house help was his wife second child and their first born was the third child of his wife.
I understand that sometimes dealing with the past might be very difficult, especially where health is involved, child bearing and trauma such as rape by close family members.No matter how one runs from one's past it will only take a moment to catch up with one especially when it is hidden from your partner.
In fact, nothing should be hidden about your past or personality. Your past cannot be rewritten; anyone who cannot cope with it does not deserve a future with you.
Likewise your personality is your reality, therefore, shun pretense and be yourself for genuine acceptance to take place in your marital relationship. "Acceptance is the mother of romance", a person who does not accept you will not be romantically or affectionately committed to you.
ACTION POINT
Let your spouse know everything about you. Keeping secrets destroys relationships.
#love#singles#married#courtship#family#relationship#coach#tosintogun#surehopecounselingclinic#commitment