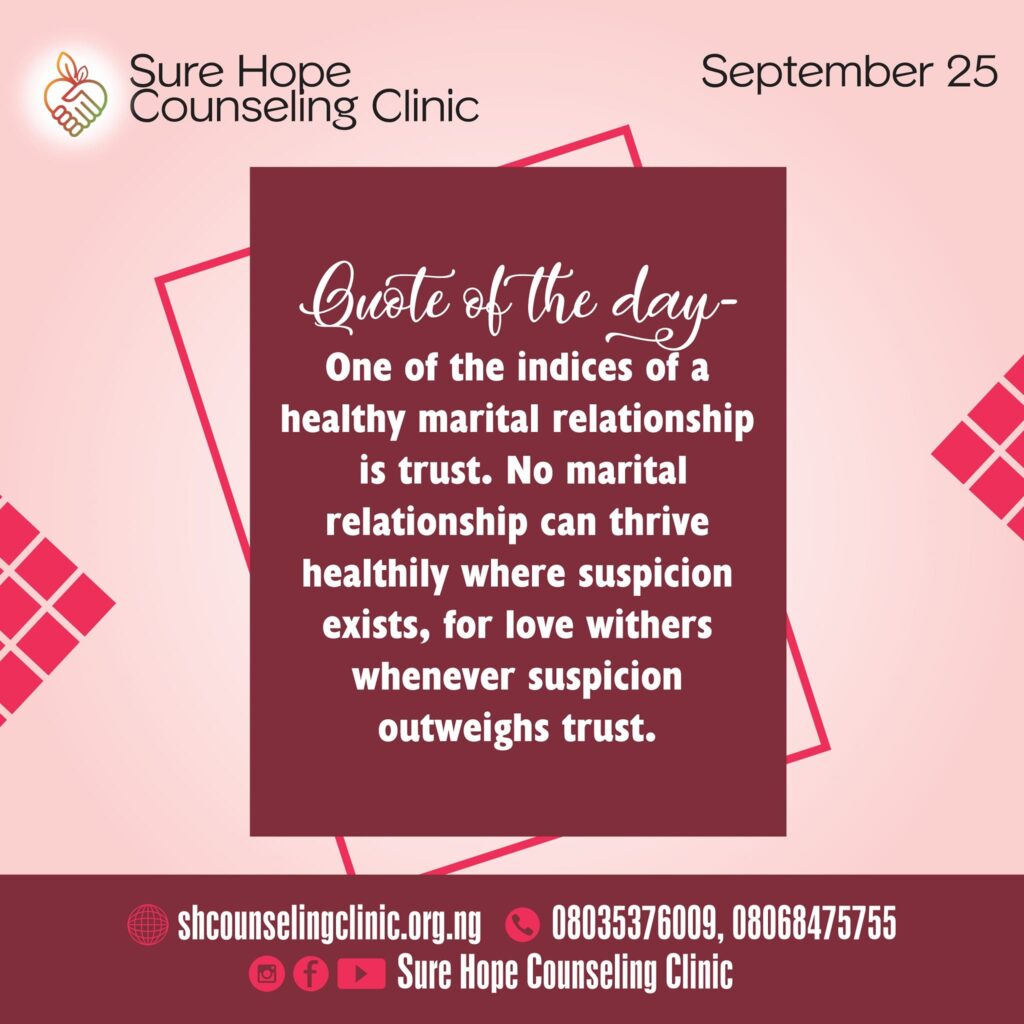 One of the indices of a healthy relationship is trust; no marital relationship can thrive healthily where suspicion exists. Love withers whenever suspicion overweighs trust. Trust is one of the three legs that a marital relationship must stand on. Once it is broken, the sustainability of commitment in such a marital relationship might be difficult.
Suspiciousness is the act of suspecting that your partner is capable of hurting you. Suspicion occurs when you begin to probe into the privacy of your spouse due to lack of trust.
I have had the privilege of knowing about many promising marital relationships that ended due to lack of trust. When you probe into every movement of your spouse and track each of his or her activities and actions, a time will come when he or she might get chocked up by your excesses and be tempted to walk away from you or reduce his or her commitment to you. Hence, to sustain commitment in a marital relationship, trust must be frequently engaged.
#love#singles#married#courtship#family#relationship#coach#tosintogun#surehopecounselingclinic#commitment