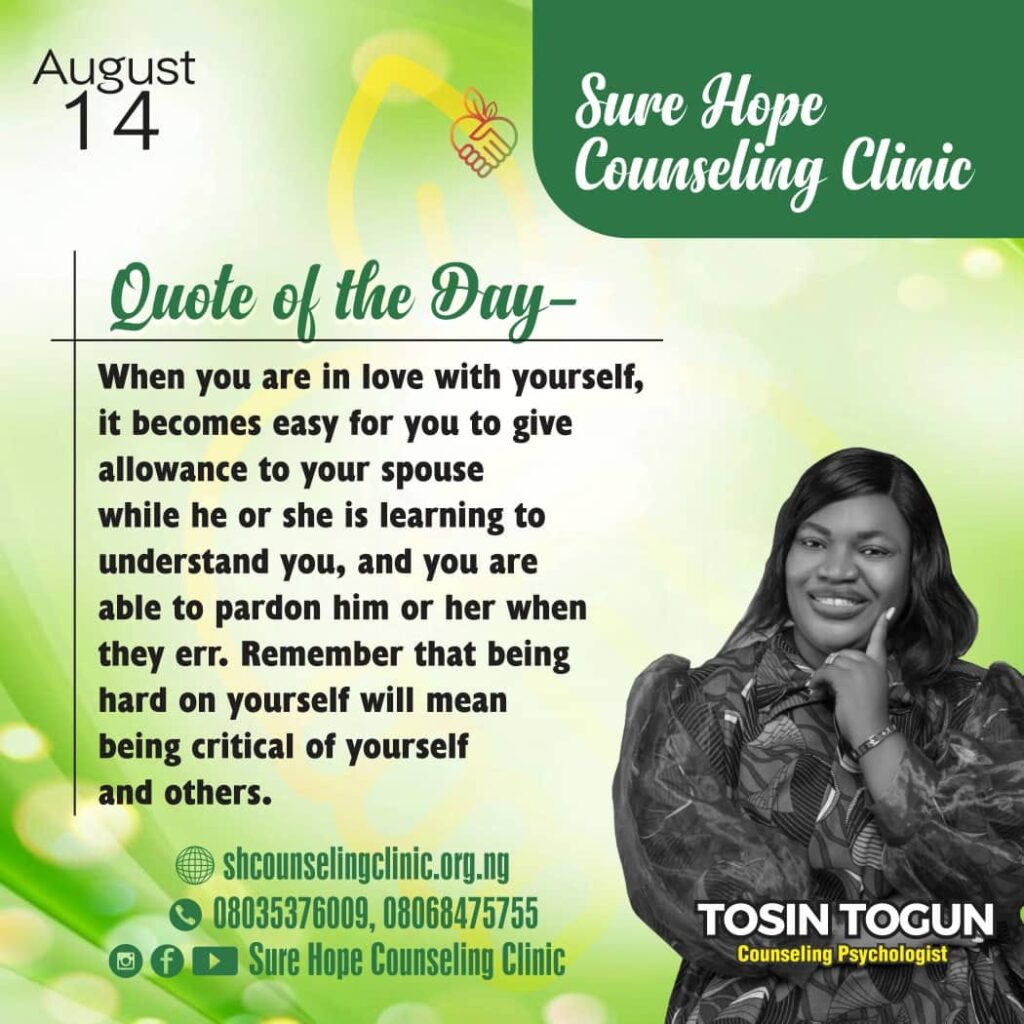 Having said a lot about self-love and its components, which are:
✓Self-awareness
✓Self-worth
✓Self-respect
✓Self-esteem.
In the coming days, we will be seeing how each of these virtues can be engaged to stir commitment in your marital relationship.
For instance, when you engage in self-love, one of its impacts on your marital relationship will be a large heart for your spouse, meaning that you will be able to readily come to the point where you can easily forgive your spouse and pardon his or her errors because you love yourself enough to forgive yourself and give allowance to yourself whenever you need to.
Remember, being hard on yourself will mean being critical of yourself and others; therefore, to engage in the act of self-love in your marital relationship, love your spouse well to pardon his or her errors, just as you do to yourself from time to time.
#love#singles#married#courtship#family#relationship#coach#tosintogun#surehopecounselingclinic#commitment#medical