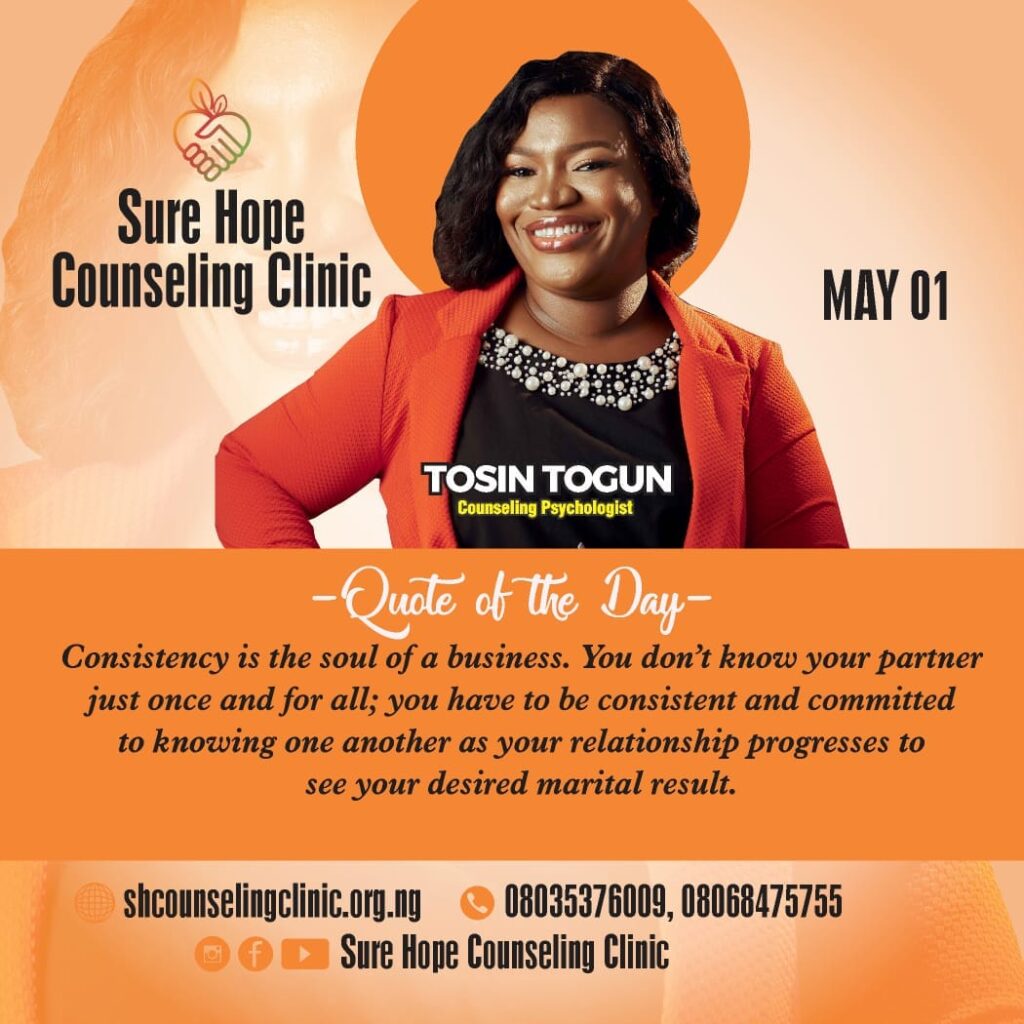 Welcome to the very first day of May. The Lord has been faithful to us in ensuring the consistency of this quotes. We want to believe that it has been used by the Lord to bring you closer to your expected marital desire, as the theme of the year is becoming an irresistible lover, and this quarter focuses on how to understand your marital partner while the last month is centered on understanding your partner's personality.
Once again, I heartily welcome the users of this quotes to the month of May, where we will be trusting God to reveal to us how to understand how our marital partner receives and gives love. We, however, believe that your journey with us this quarter and this month will be exciting and highly rewarding.
There is time for everything, now is the time to understand your partner inorder to achieve your desired marital result.
#love#marriage#partner#singles#married#marriage#mentalhealth#parenting