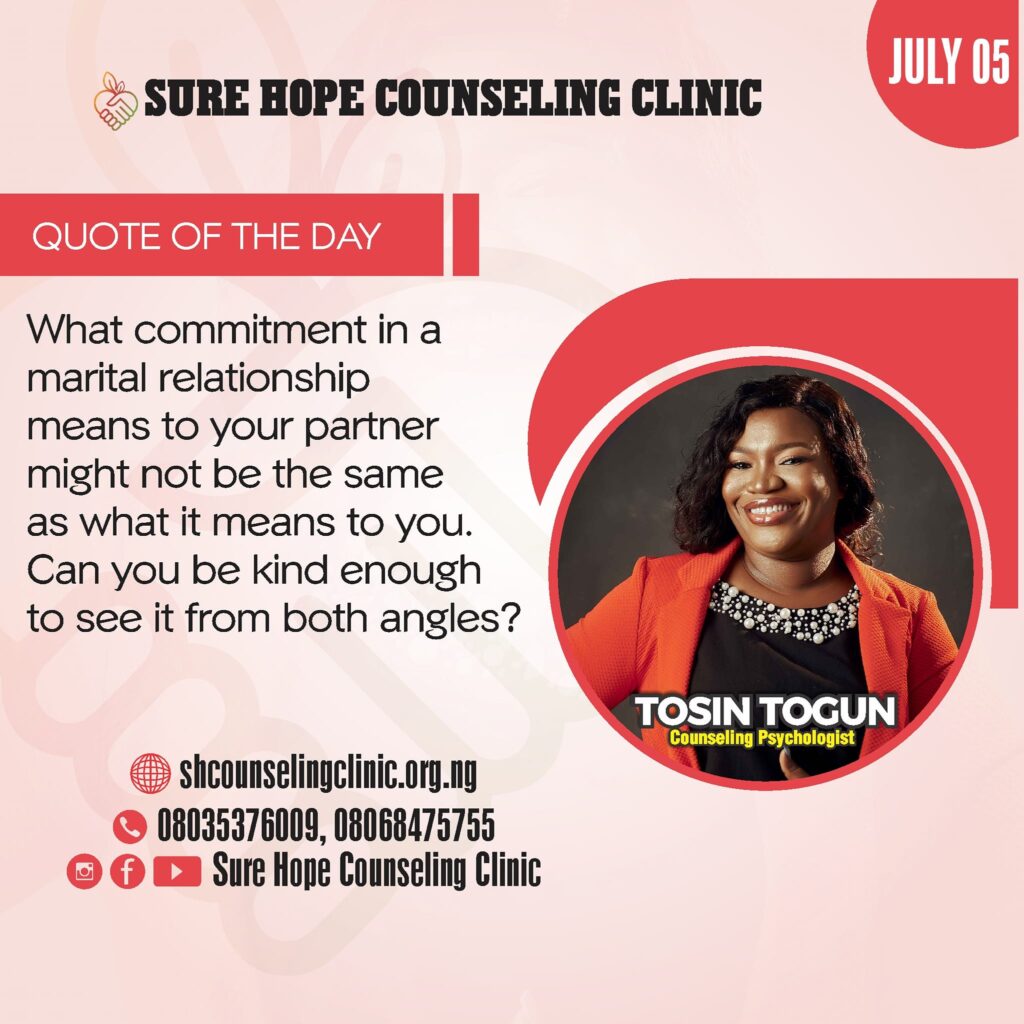 Commitment has been said to depict the decision to pay the required price for being together with a person in holy matrimony forever.
However, as said yesterday, commitment is relative; that is, it does not mean the same thing to different people. Meaning that it has to bed communicated to people individually, more reason, anyone will be wrong to compare his or her marital partner to another.
Factors influencing marital commitment vary from person to person, among which are:
✓Family background
✓Exposure
✓Love need
✓Experience
✓Maturity
Each of which will be explained in the coming teaching series as the Lord gives me grace.
ACTION POINT
Everyone comes from a past; be patient and kind enough to understand where your partner is coming from.
#love#singles#married#courtship#family#relationship#coach#tosintogun#surehopecounselingclinic#commitment#medical