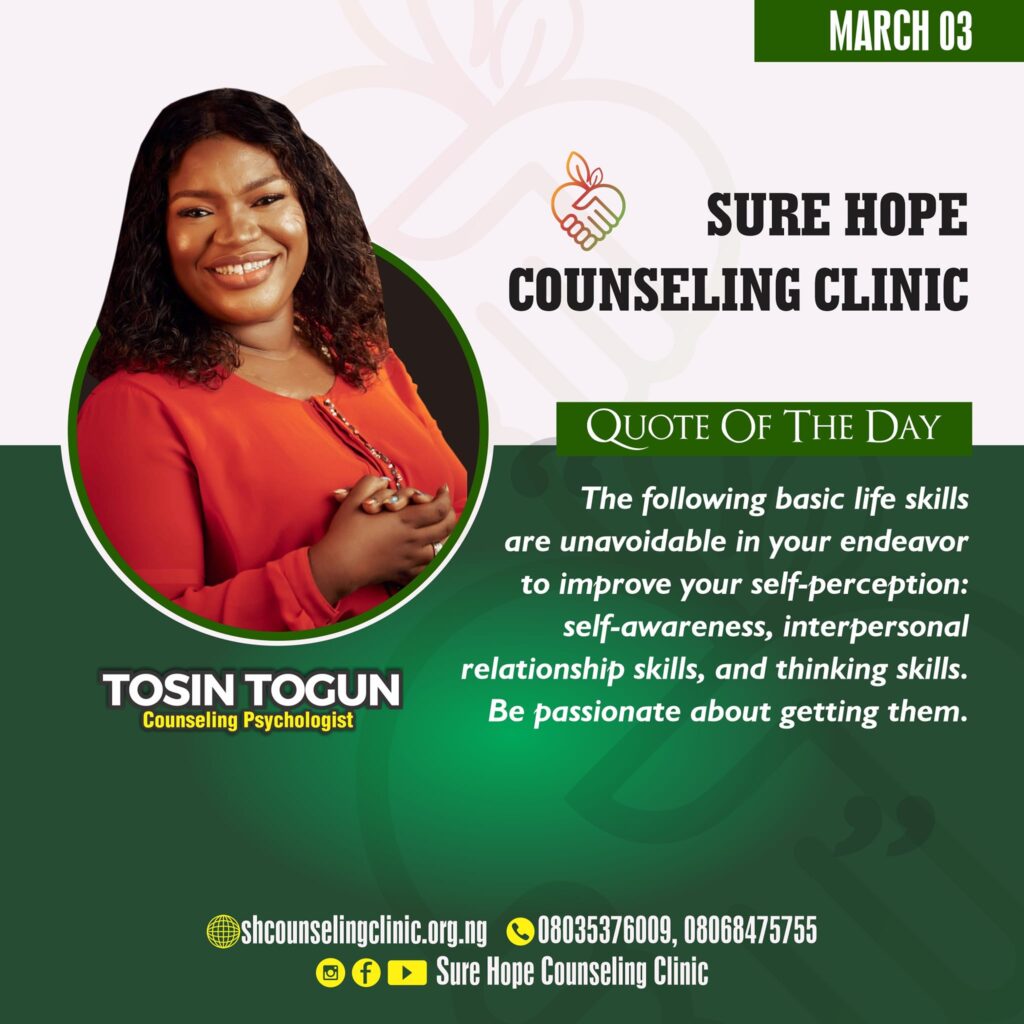 Happy Weekend!
It was established from our teaching yesterday that life skills are a set of information that is made available by a trained personnel to help people overcome life challenges and empower them to make an informed decisions that will enhance healthy living, promote family health, and boost the overall productivity of the recipients.
Following the research of the World Health Organization, there are several life skills that can be applied to result-oriented day-to-day living, but for the scope of this teaching, three of them which shall be employed in our endeavor to improve the self-perception of the user of this devotional throughout the month are as follow:
• Self -awareness skill
• Interpersonal relationship skill
• Thinking skill
Hence, I beseech you to position your heart rightly and get your diary in place for a productive time as you move towards attaining the goal of becoming an irresistible lover for the year.