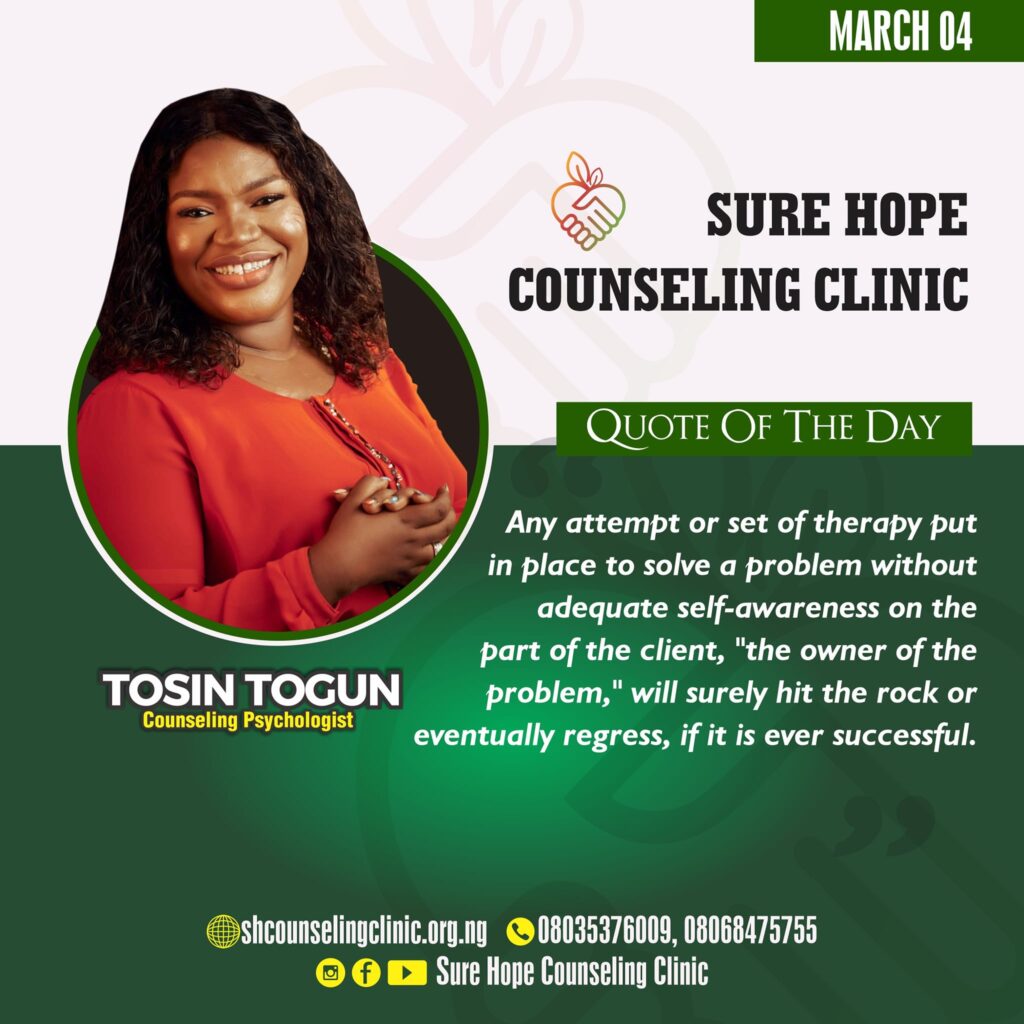 Seeing the need to be helped is the act that is referred to as self-awareness. However, self-awareness starts at the point where we can confidently evaluate ourselves.
According to positive psychology, when we engage in self-evaluation, we can determine whether we are thinking, feeling, and acting as we should or following our standards and values. Any attempt or therapy put in place to solve the problem of any client (the problem owner) without him or her becoming aware of such a problem is an effort that will end in futility.
Similarly, our self-perception cannot be enhanced if we do not see the need for such an effort. Meanwhile, everyone has a bit of negative self-perception; it just varies from person to person based on our status or our level at any given time.
Just as it is commonly said that shoes have sizes, everyone has to diligently identify his/her size and make any necessary adjustments.
May you receive the grace to embrace responsibility and the necessary change that you need to make, so as to become a better version of yourself.