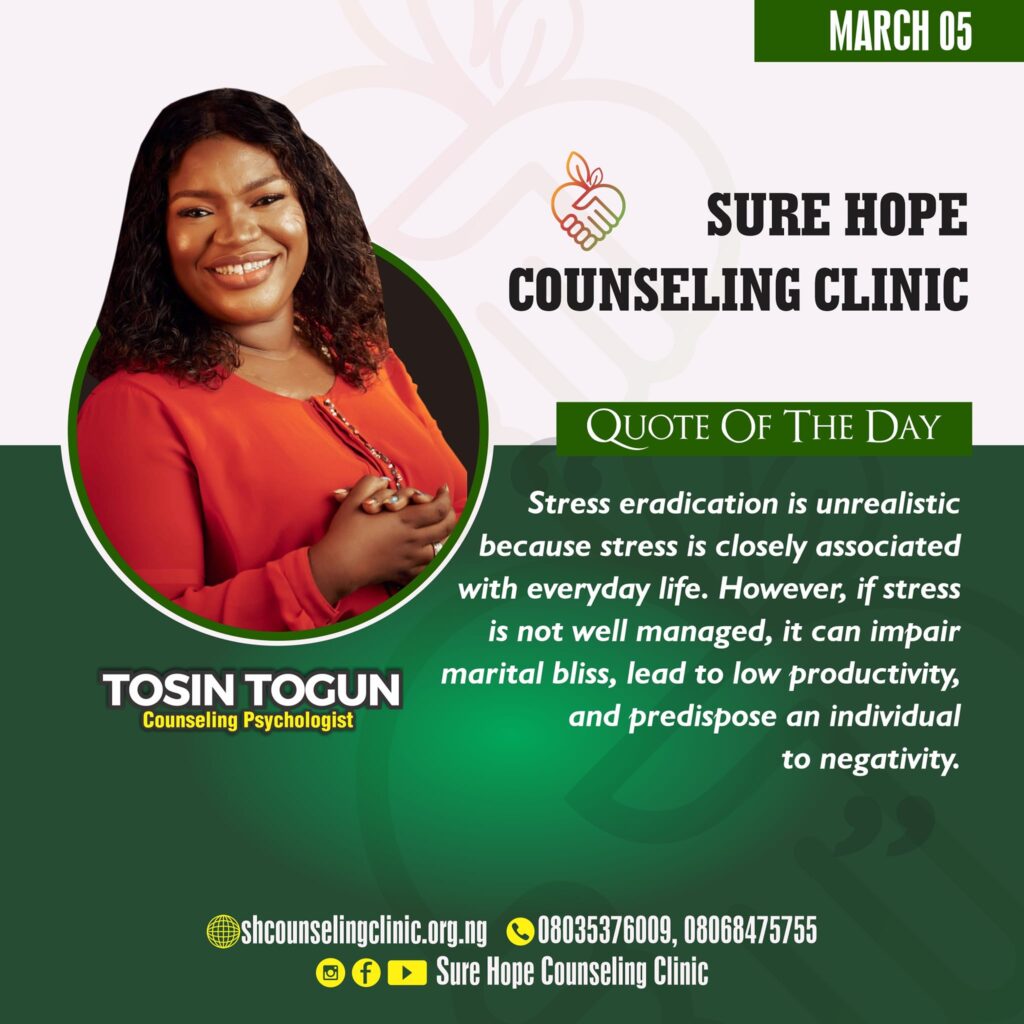 The first skill we will be looking at among the self-awareness skills is stress management.
According to the Medellin Plus Medical Encyclopedia, "stress is a feeling of emotional or physical tension. Interestingly, stress is part of life because it is closely associated with everyday living. Therefore, the mission of stress eradication might not be one that can be easily achieved.
Stress is potent enough to crash any process, including marital bliss. Stress might be positively maximized by meeting a deadline or achieving a dear goal, yet when it is not well managed, it can impair our marital relationship, lead to low productivity, and predispose us to negativity.
#happyweekend#stress#march#tosintogun#society#surehopecounselingclinic#newyear2023#2023goals#joy#lifestyle#peace#marriage#abundance#personaldevelopment#devotional#marriagecounseling#singlechallenge#relationshipgoals#marriagetips#selfknowledge#selfesteem#temperament#productive#activities#lifemission#purpose#understanding#weakness#strength