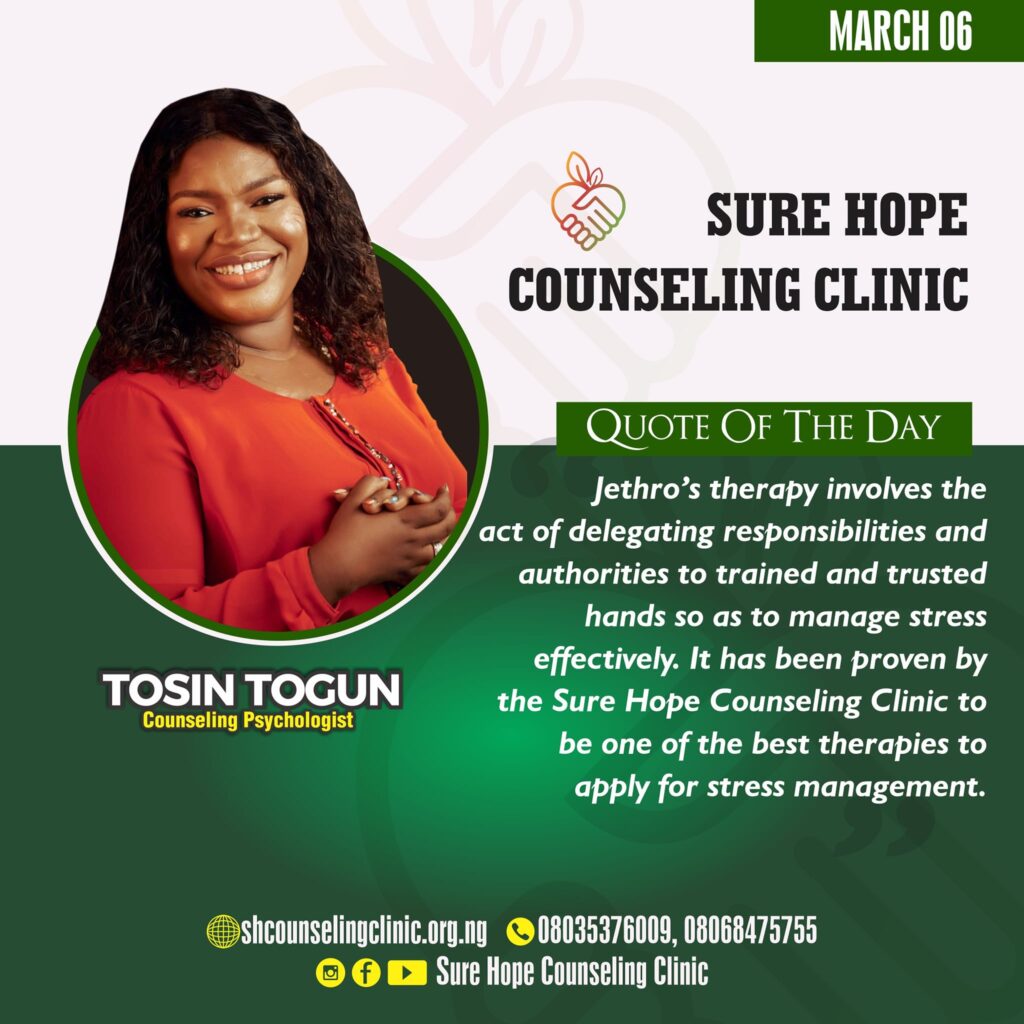 Jethro therapy involves delegation of responsibilities and authorities. In other to manage stress effectively, husband and wife have to train their children to take up responsibilities and employ the service of domestic staff where necessary, so as not to loose their place in each other's lives.
Are you stressed lately?
Identify your stressor and see how Jethro therapy can be applied for an effective change.