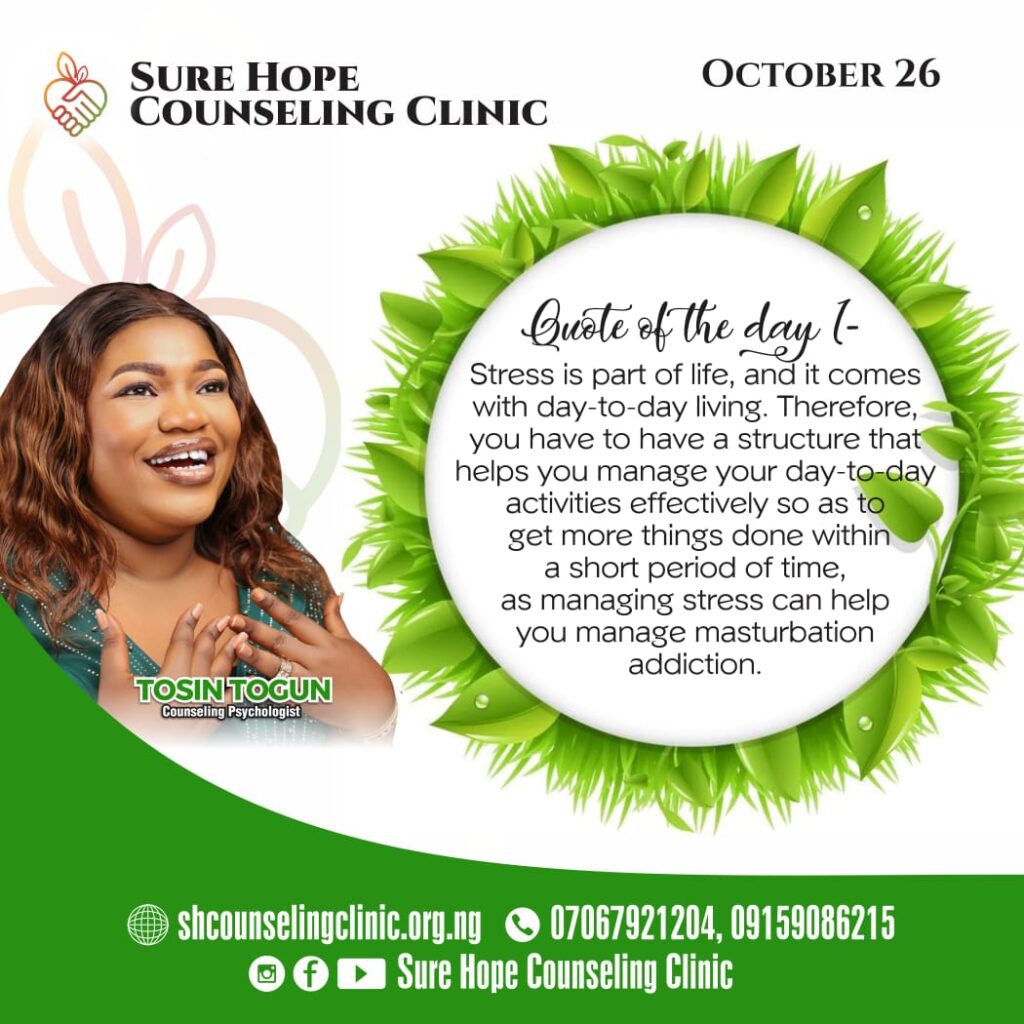 Stress management is another strategic way to overcome masturbation. When you are overly stressed, your system produces cortisol hormone, which can make you unhappy (sad), depressed, and anxious for nothing. Stress can increase the rate at which you get involved in masturbation because of the excessive drive for relaxation as your body and your system are overstretched.
Interesting, stress is part of life, and it comes with day-to-day living. Therefore, you have to have a structure that helps you manage your day-to-day activities effectively so as to get more things done within a short period of time. Engaging in the following can be of great help.
• Prioritizing your daily tasks
• Delegate those activities that do not require that you fix them personally.
• Follow up with delegation so that the task does not get undone or comes back to your table.
• Take advantage of artificial intelligence both at home and in the office.
#love#singles#married#courtship#family#relationship#coach#tosintogun#surehopecounselingclinic#commitment