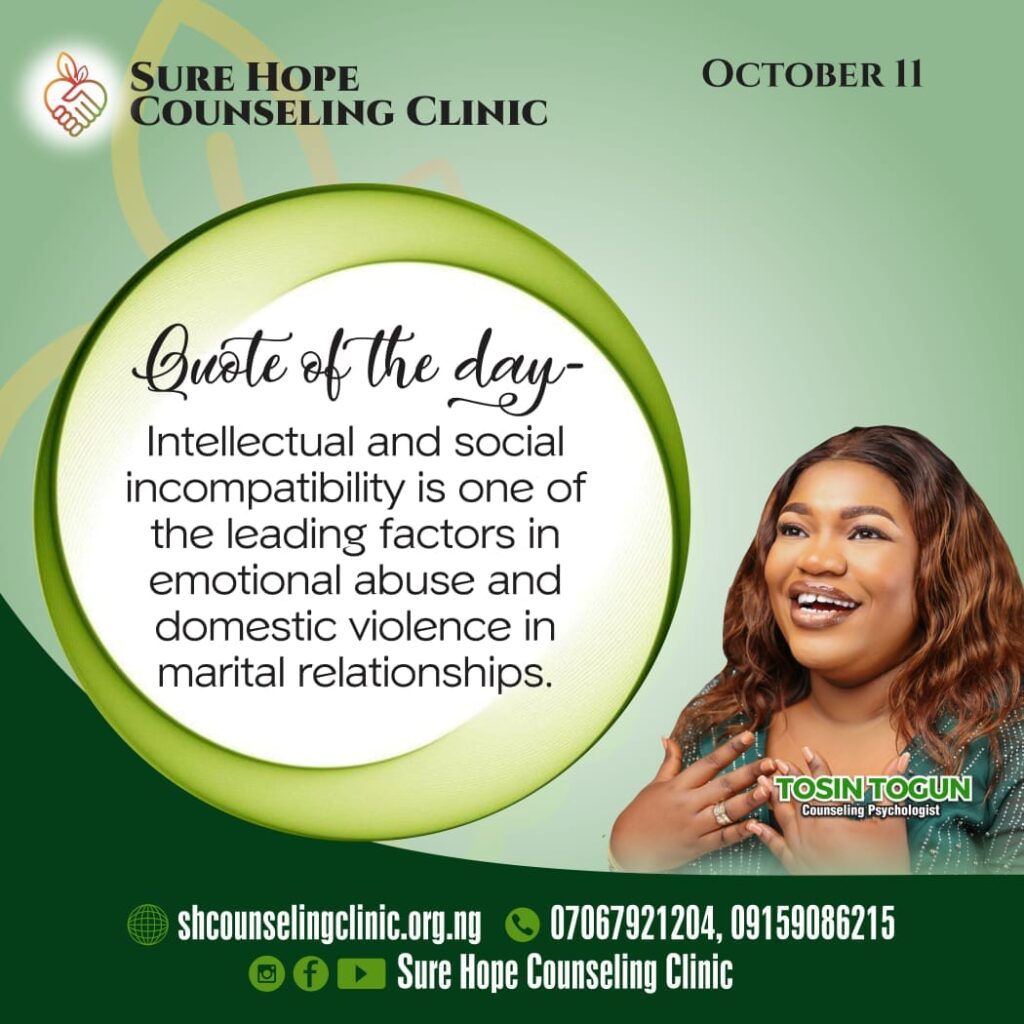 Having explored some reasons that might hinder the flow of information in a marital relationship in the previous teachings (please acquit yourself with previous teachings of this devotional from October 1st to 10th), Starting today, we will be looking at other factors that could also not make your partner talk to you as he or she should. Factors such as intellectual and social gaps are some of the leading possibilities that we found at Sure Hope Counseling Clinic based on our years of experience.
Due to the privilege of my profession and ministry, I have seen many couples who will hide information from one another because they believe that the other party is not knowledgeable enough to make a meaningful contribution to whatever they are going through. Therefore, there should not be too much disparity between your level of education and exposure compared to that of your spouse or your intending spouse, so as to prevent emotional abuse and domestic violence in your marital relationship. (See the June devotional for my teachings on the subject of compatibility.) As a married individual, keep adding value to yourself as your spouse grows (not out of competition but relevance), and as singles, don't despise your educational and social status in making marital decisions.
ACTION POINT
Endeavor to beat yourself to new challenges and add up values.
#love#singles#married#courtship#family#relationship#coach#tosintogun#surehopecounselingclinic#commitment