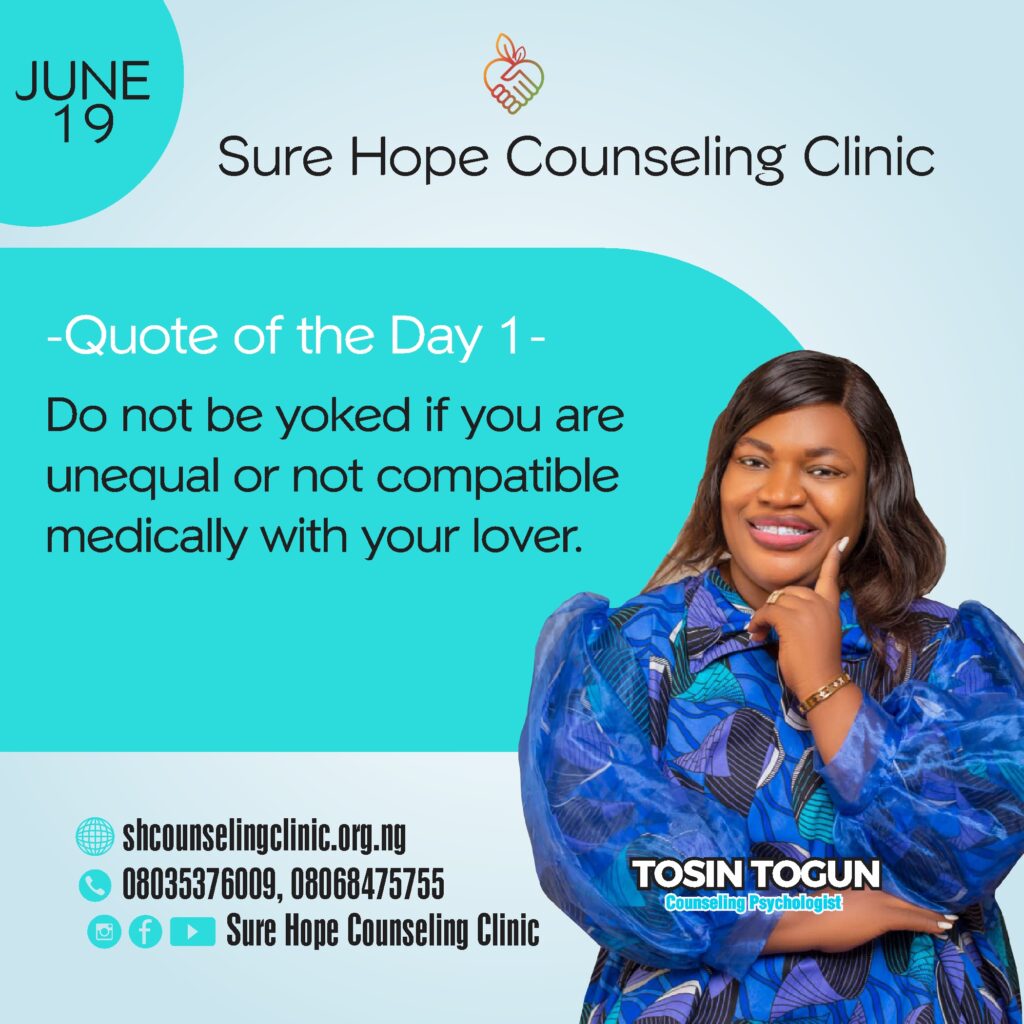 Medical compatibility is essential for family health and high productivity. More reason intimate partners should not only know themselves superficially as to what their physical appearance is, nationality, ethic group, family background, and career
Knowing one another's medical history is highly important and should be first ascertained before establishing any form of commitment or intimacy, but this may be difficult to come by where couples are afraid to talk to themselves openly for fear of rejection or abandonment.
However, medical compatibility entails the following tests and is not limited to them:
• Blood group
• Genotype
• STD
• Fertility
In subsequent days, each of the above will be expanded.
ACTION POINT
A medical test is what confirms medical compatibility, not prayer.
#love#singles#married#courtship#family#relationship#coach#tosintogun#surehopecounselingclinic