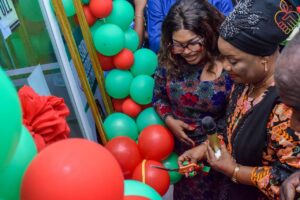 On Thursday, 24th August 2023, Sure Hope Counseling Clinic was officially opened at Jericho Mall Ibadan by Her excellency, the wife of the Deputy Governor of Oyo State; Chief Mrs. Ajibola Ajibike Lawal. We are truly honored to have her excellency, along side other dignitaries to grace the occasion as the Lead Consultant of Sure Hope Counseling Clinic, Mrs. Tosin Togun acknowledged all in attendance; the resident pastor of Living Faith Church; Eleyele, pastor John Apoviroro , the Father of the Day; Professor Emmanuel Olusoji Awoyemi, and the Mother of the Day; Dr. Regina Ozoeze, the dean of the Faculty of Education, Lead City, Ibadan; Prof. Donald Odeleye, the provost of Oyo State College of Nursing and Midwifery; Dr. Mrs Gbonjubola Oludayo Owolabi, Director of Education, School for the Deaf, Akure; Mrs. Morolayo Agbele, The officer in Charge of Gender, Oyo State CID; CSP Funke Ayenigbara, Rev. Isaac and Grace Ijaopo, all the barristers in attendance, the management of Jericho Mall, Ibadan, members of the Family of Hope, board of trustees of the Hope for Generations Ministry, board of trustees of Sure Hope Counseling Clinic, students of Relationship Mentoring School in attendance, family and friends.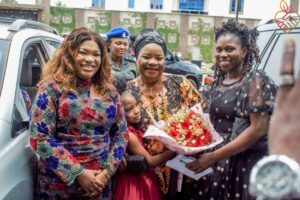 The Lead Consultant in her speech said, " Sure Hope Counselling Clinic was officially registered with Cooperate Affairs Commission of Nigeria in October 2018. Prior to this, the hand of the Lord had been upon me as a child, and this was first observed by my mother and my siblings. My mother, who was a single parent, stopped having many prophets and prophetesses, as says that the Lord has given her a counselor in her daughter, who happens to be me; Mrs. Tosin Togun."
The Lead Consultant continued in her speech as she said in her word; "As time went by, my passion for counseling kept growing day by day. While I was in school as an undergraduate, I organized premarital counseling programmes for singles, life skill training on self-discovery, purpose discovery, and sexual management for in-school adolescents.
Even as a married woman, I continued with counseling, though I had my first degree in Agricultural Economics until destiny brought me in contact with the first the mother of day and the father of the day; Dr Rejina Ozoeze and Prof. Emmanuel Olusoji Awoyemi, respectively. They both encouraged me to pick a degree in counseling. I obliged and obtained my second degree in counseling at the prestigious University of Ibadan and bagged related certifications from other recognized institutions like Alison United Kingdom, The Institute for Marriage and Family ,United Kingdom of America."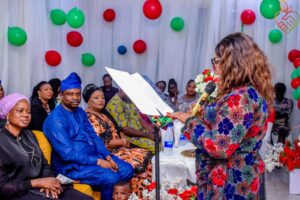 Sure Hope Counseling Clinic started full counseling practice in 2018, with inclination in mental health and trauma recovery therapy, pre-and post-marital counseling, child and adolescent counseling, behavioural modification or
personality adjustment therapy, training and mentorship. Mrs. Tosin Togun in her speech said that; "Since then, until now, the Lord has granted us great success in cases that we handled. We have success stories of 87.5% recovery in cases we've handled". "This is because we do not treat clients based on institution; rather, we follow scientific counseling procedures, which include:
· Client diagnosis
· Case diagnosis
· Use of a psychology test to confirm the clients' symptoms.
· Preparation of therapy plan before therapy administration
· Adoption of a client-centered approach in therapy administration
· Evaluation and strategic follow-up
Mrs. Tosin Togun informed those in attendance about the service categories for different classes of people ranging from:
· Premium service
· Priority service
· Priority home service
· Retainership or customized service for individuals, families, and organizations.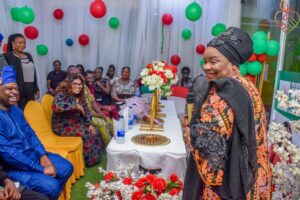 Her excellency, the wife of the Deputy Governor of Oyo State, Chief Mrs. Ajibola Ajibike Lawal, while delivering her speech, pledged her unequivocal support to the organization. She emphasized the need to have initiative like Sure Hope Counseling Clinic in the state as she promised to support the counseling community.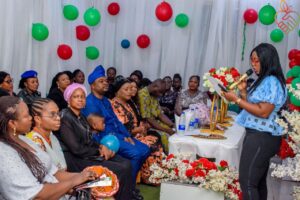 It was indeed a great time with everyone in attendance as the program ended with the inspection of the office, books and personality test for people in attendance. We appreciate everyone who were in attendance on this great occasion.