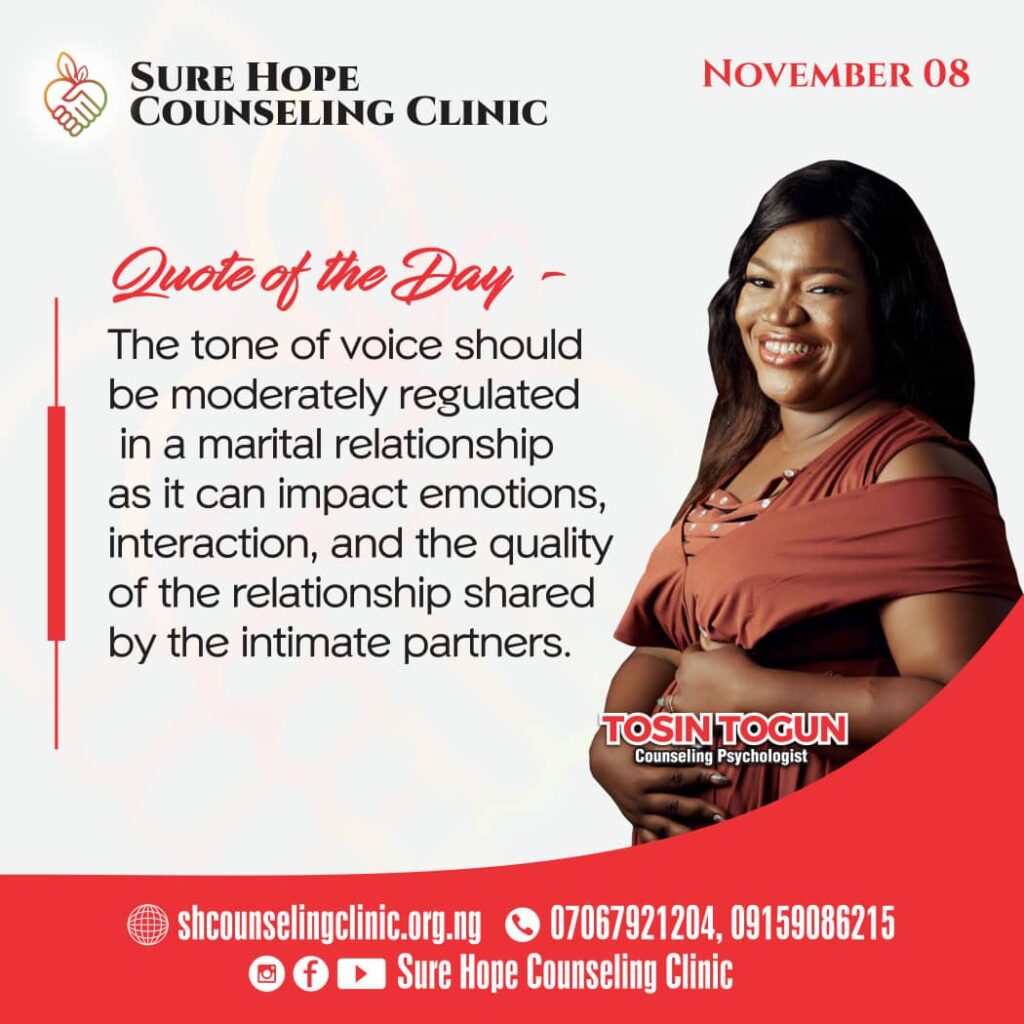 Simplicity in communication is met only defined the language-use as discussed yesterday (see yesterday's devotional) rather the tone of voice is equally very important and it does predicts weather communication is simple or ambiguous
The tone of voice could be low, moderate or high depending the mood of the type of message personality and the mood of the sender per time. However tone of voice should be moderately regulated mostly in marital relationship because it can positively impact on the emotions, interactions and quality of relationship shared between the intimate partners.
The following tone of can be moderated to formal, informal, humorous, serious, optimistic, motivating, respectful, and assertive depending on the type of message to be sent, the personality and the mood of your spouse per time plus the channel you have chosen to communicate your thoughts, feeling and emotions.
#love#singles#married#courtship#family#relationship#coach#tosintogun#surehopecounselingclinic#commitment