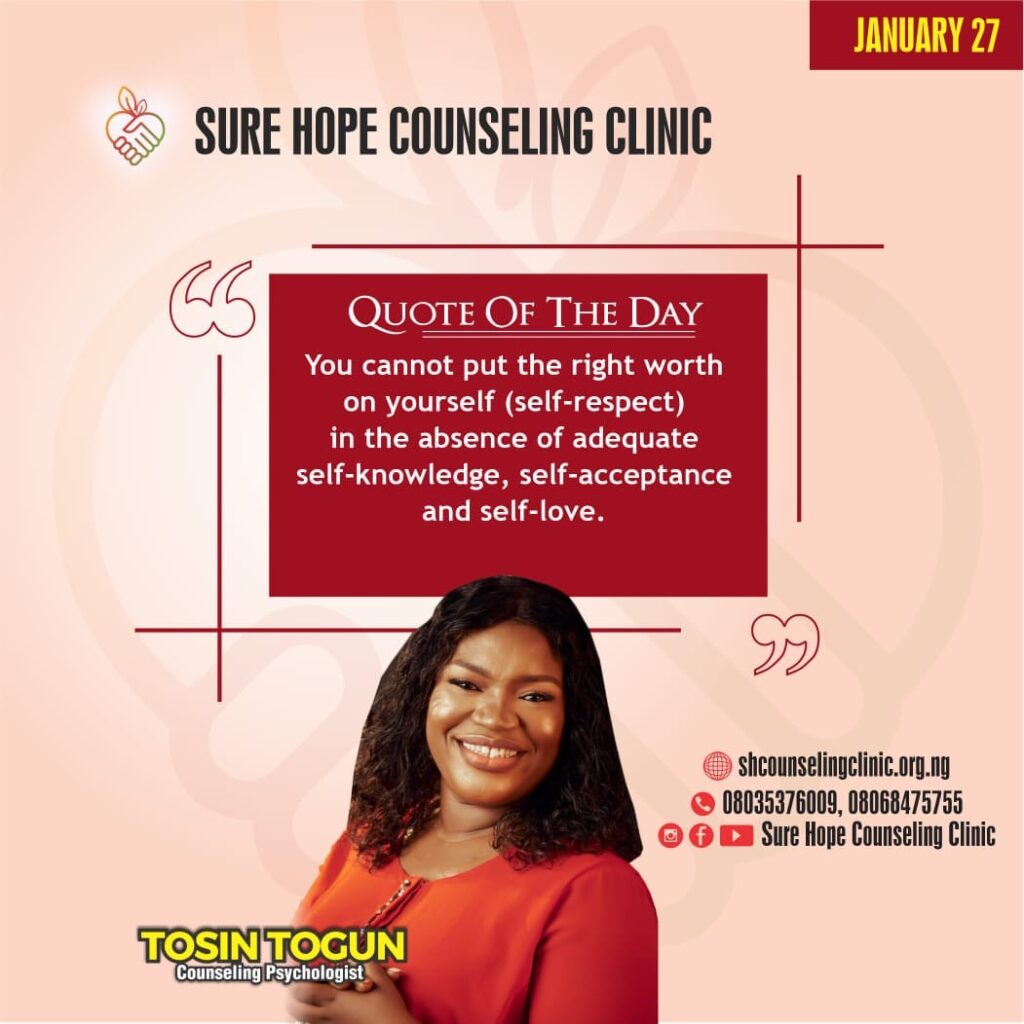 HAPPY WEEKEND
Self-respect cannot be well pronounced in the absence of adequate self-knowledge, self-acceptance and unreserved self-love.
Self- respect is the act of having unapologetic reference for one's values, interest, temperament, around the clock, life mission and strengths (VITALS).
Without adequate honor or regard for yourself, you can easily look down on your opinion or your ideas with little opposition, rejection or strain.