It was a beautiful and engaging session with the pupils.
A number of pupils are victims because of ignorance and this has impacted on their mental health and academic performance.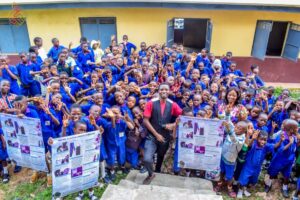 We believe that a child has been helped with the information provided as regards their the high rate of rape and sexual assault in the society and how it can be prevented.
If you would love to be a volunteer, kindly reach out to us. Thank you.
#rape#assault#children#Ibadan#schools#hurt#trauma#mentalhealth#mentalwellness#tosintogun#surehopecounselingclinic