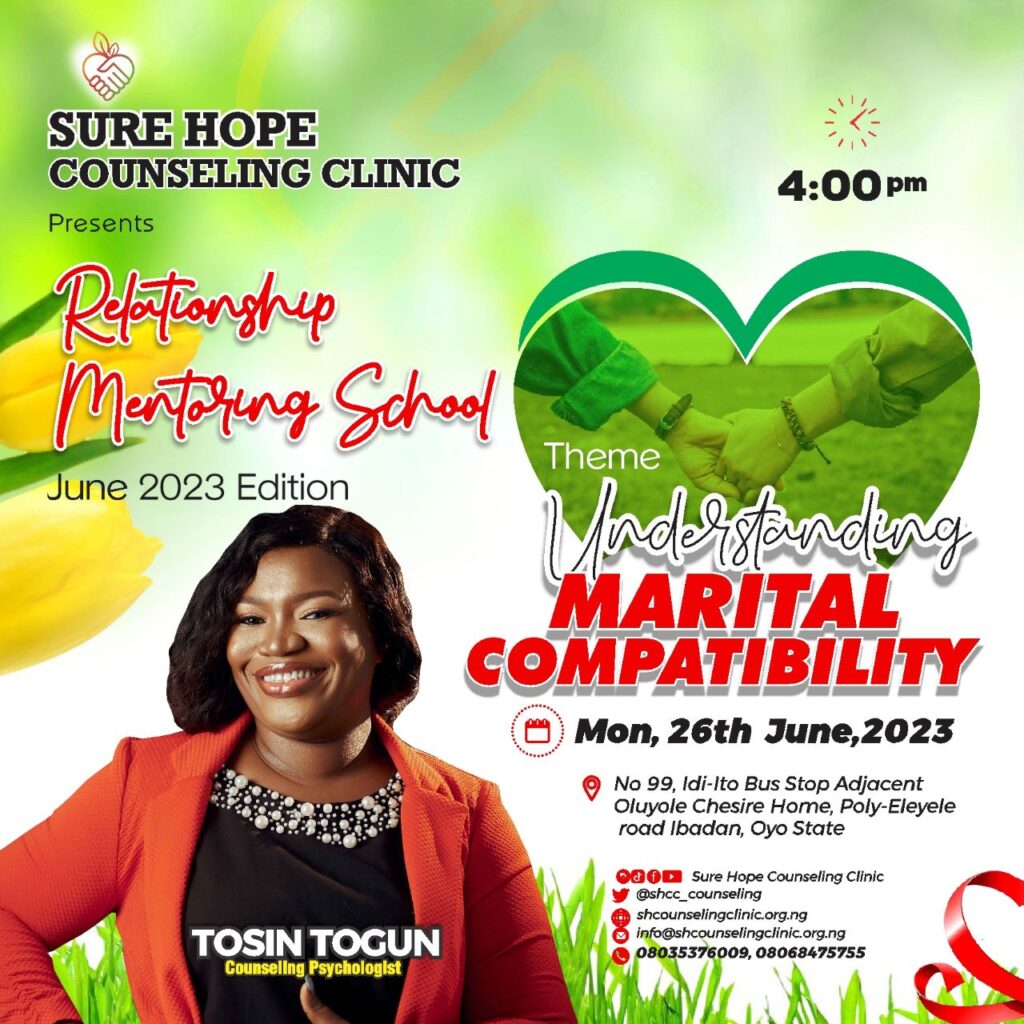 The level to which there is agreement between you and your spouse is the degree to which your marriage can be blissful or enjoyable, more reason the role of compatibility cannot be over emphasized in a marital relationship.
In this edition of Relationship Mentoring School, the teaching will be geared towards understanding compatibility in a marital relationship in order to improve the quality of your relationship as you become irresistible to your spouse.
Join us on Monday, 26th June, 2023 by 4pm at No 99 Idi-ito Bus-stop, Adjacent Oluyole Chesire Home, Poly Eleyele Road, Ibadan.
#love#marriage#singles#couples#relationshipgoals#tosintogun#surehopecounselingclinic