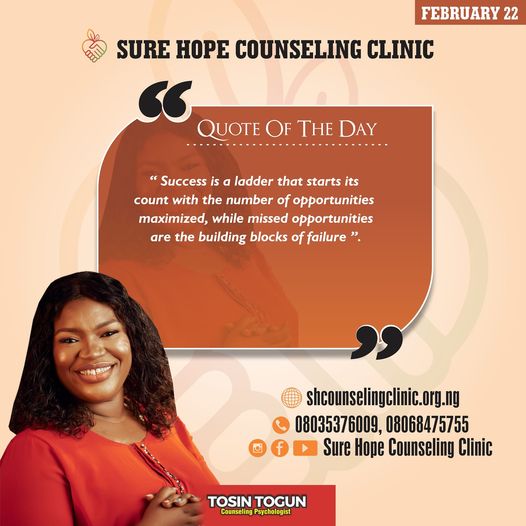 As earlier pointed out in yesterday's teaching, life is a system that supports cause and effect, meaning that there is virtually no action without a response or an impact. Therefore, one of the impacts of negative self-perception is its ability to trigger the loss of opportunities.
Success is a ladder that starts with the number of opportunities maximized, while missed opportunities are the building blocks for failure. Growing up, I was a pathogenic liar because of the internal insecurity I felt, maybe due to my dysfunctional family background.
Despite the background, I was privileged to attend a staff secondary school owned by a renowned university where each student is either the child of academic doctors, professors, or top government officials. In order to feel among my friends and become accepted, I lied to them that my father too was a professor. I never knew the impact of what I did until one of my friends' elder brothers asked for my hand in marriage.
There is need to work on our self perception, in order not to loose precious opportunities in life.