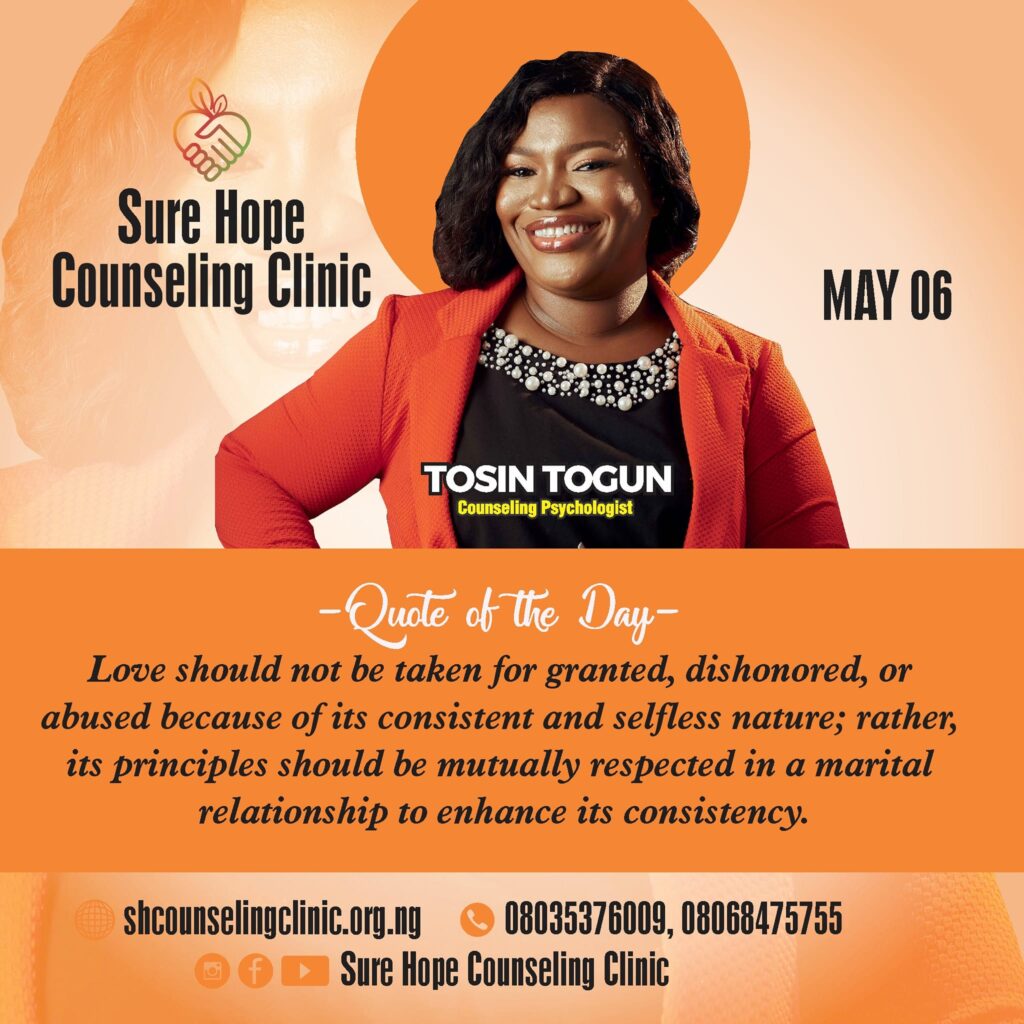 LOVE IS A CONSISTENT FORCE, PART 2
It was said yesterday that love does not vary the way and manner in which feelings and emotions do vary. Rather, it is consistent in nature because love is a way of life; it is a lifestyle and a behavioral pattern, and most importantly, the scripture says that God is love.
However, should love not react to pain and hurt, or should it absorb all kinds of abuse because of its consistent nature? Not at all. Where love is rightly defined, we will see that love is highly principled, just as God is highly principled. Though love is not self-seeking but selfless, it does respond well to acceptance, respect, companionship, affection, commitment, and many other good virtues.
Love can feel and respond because it is both emotions and feelings personified. Though love is consistent and selfless, it is also highly principled, and it should not be taken for granted, dishonored, or abused because of its consistent nature. Hence, parties involved in a marital relationship should have mutual respect for one another so as to enhance consistency in their love for each other.
ACTION POINT
Are you staying in an abusive marital relationship all in the name of the consistent nature of love? Please seek help right now!
#love#marriage#partner#singles#married#marriage#mentalhealth#parenting#tosintogun#surehopecounselingclinic