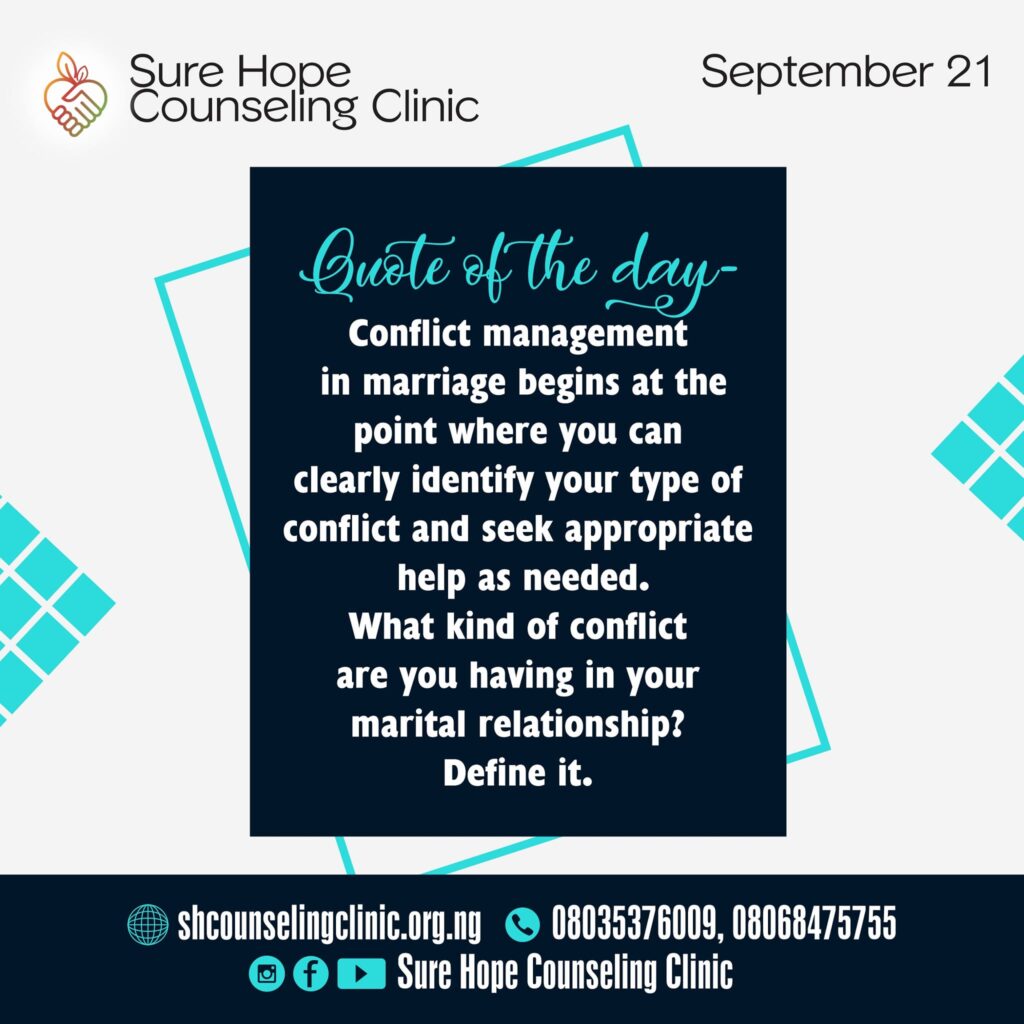 John N. Goltman (Ph.D.), in his book Seven Principles for Making Marriage Work, highlights two types of marital conflict as:
✓Perpetual conflict or unsolvable conflict
✓Solvable conflict
Perpetual conflict is one that exists no matter how hard one tries to solve it, and it can last a lifetime in a marital relationship because it is associated with personality, upbringing, family background, childhood, trauma, baggage from past relationships, incompatibility, and more. This type of conflict can only be managed with the help of professional counselors.
However, solvable conflicts are called solvable because they can be easily handled with little effort because they are flimsy or superficial, and they are usually caused by circumstances, third parties, and changes. Once these causes of the conflict are handled, the conflict is no more, but this kind of conflict has to be resolved well so that it does not degenerate into a perpetual or unsolvable conflict.
Conflict management begins at the point where you are able to diagnose your type of conflict and seek appropriate help as needed.
ACTION POINT
What kind of conflict are you having in your marital relationship? Define it.
#love#singles#married#courtship#family#relationship#coach#tosintogun#surehopecounselingclinic#commitment