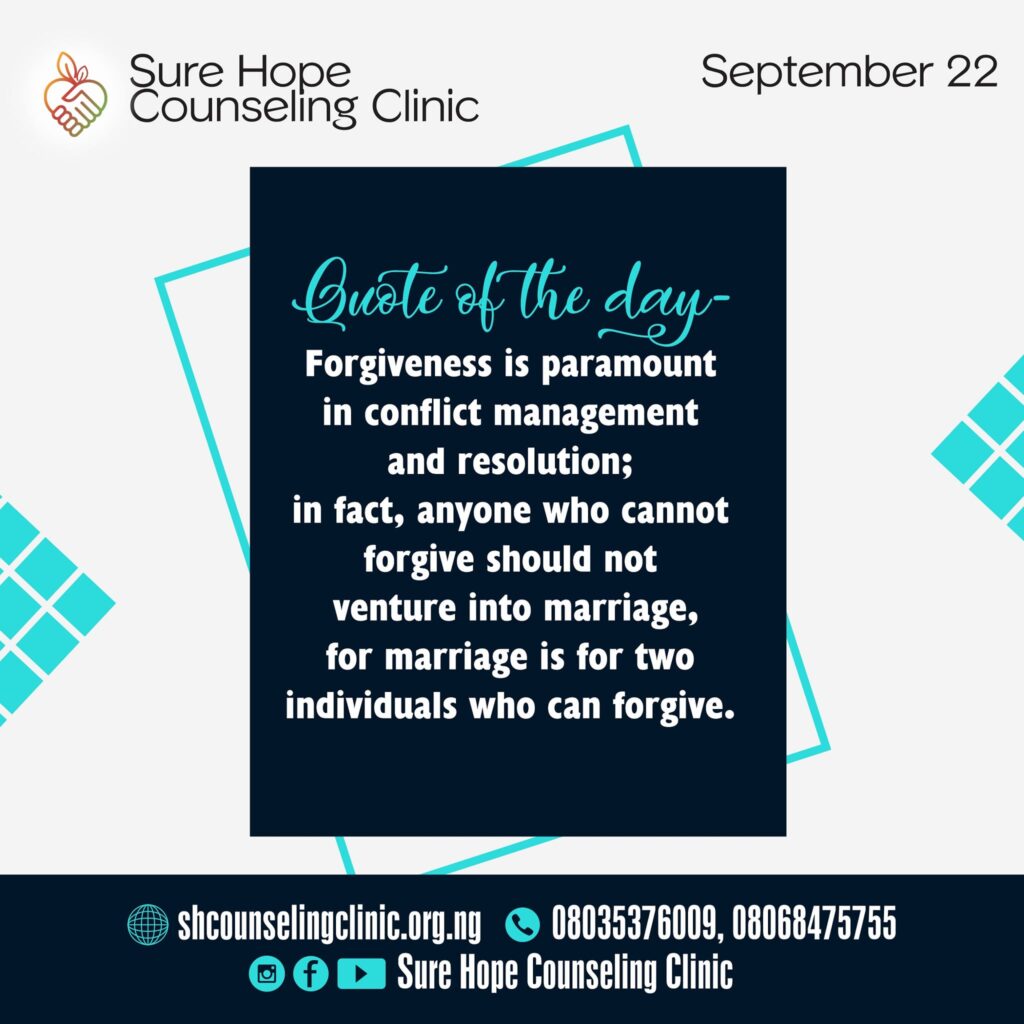 Yesterday, we discussed two types of conflict as identified by John M. Gottman (Ph.D.), solvable conflict and unsolvable or perpetual conflict, and we concluded that conflict management begins at the point where couples are able to identify their type of conflict and seek appropriate help.
However, it is important to bear in mind that all conflicts are negative, but some have positive impacts in the sense that they enhance understanding among the intending couples, depending on the techniques employed in solving them. Nevertheless, where intending couples are sensitive enough to recognize perpetual conflict in their relationship, I strongly recommend that they pause, discuss, pray, and see a professional counselor for appropriate help before heading for marriage.
In addition, forgiveness is very paramount in conflict management and resolution. In fact, if you cannot forgive, don't venture into a marital relationship because the person who is most likely to offend you most, is your partner.
ACTION POINT
If you have a record of your partner's offenses, you are not yet ready for a marital journey.
#love#singles#married#courtship#family#relationship#coach#tosintogun#surehopecounselingclinic#commitment