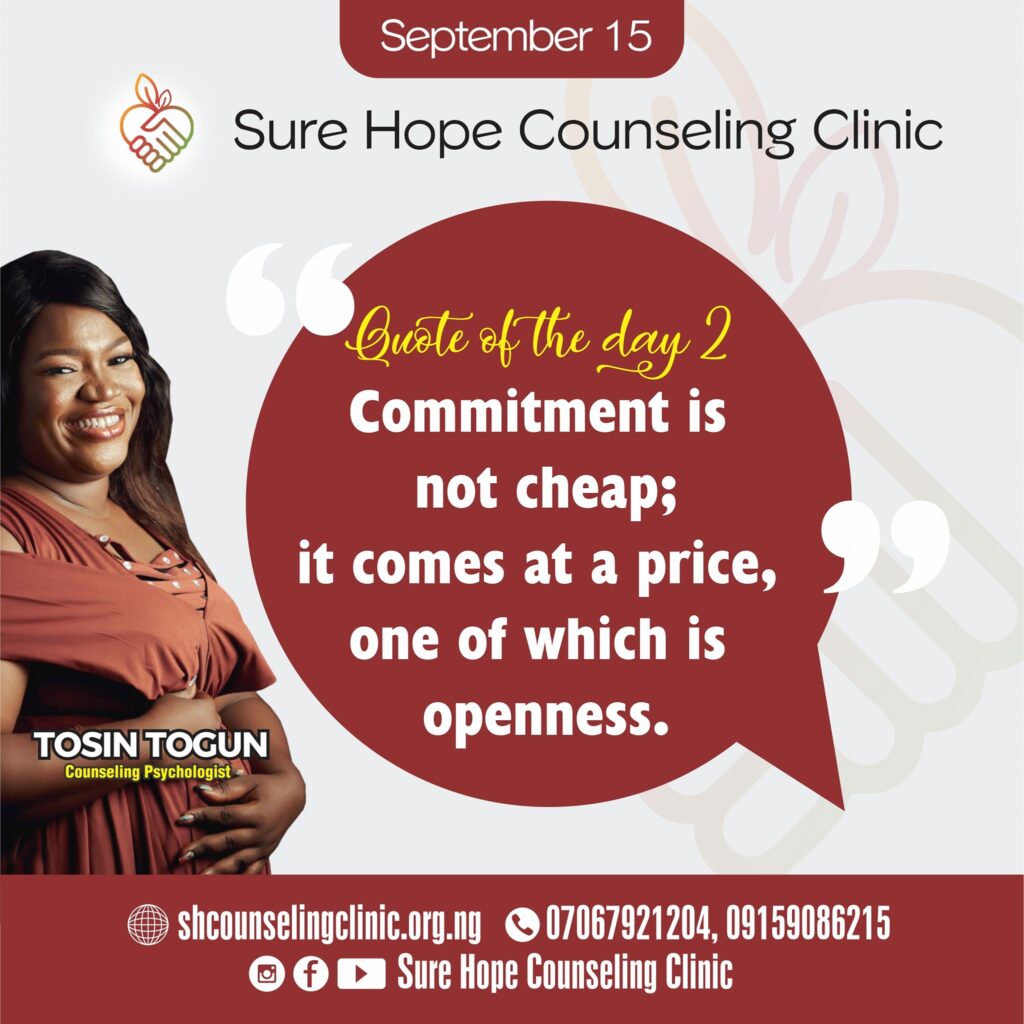 Having said a lot about how important accountability is in sustaining marital commitment, it is important to emphasize that the route to commitment is openness, as it is not enough to have someone to account to in your marital relationship; you must also learn how to be accountable to your partner in an open conversation.
You must be able to have a meaningful conversation about your past, present, and future aspirations with your life partner without any iota of fear or shame. Let your spouse know everything about you.
Keeping secrets destroys relationships. You may not have the courage to tell him or her all about you at once or at the early part of your relationship, but you must find a way of letting it out bit by bit as your relationship progresses.
ACTION POINT
Commitment is not cheap; it comes at a price, one of which is openness.
#love#singles#married#courtship#family#relationship#coach#tosintogun#surehopecounselingclinic#commitment