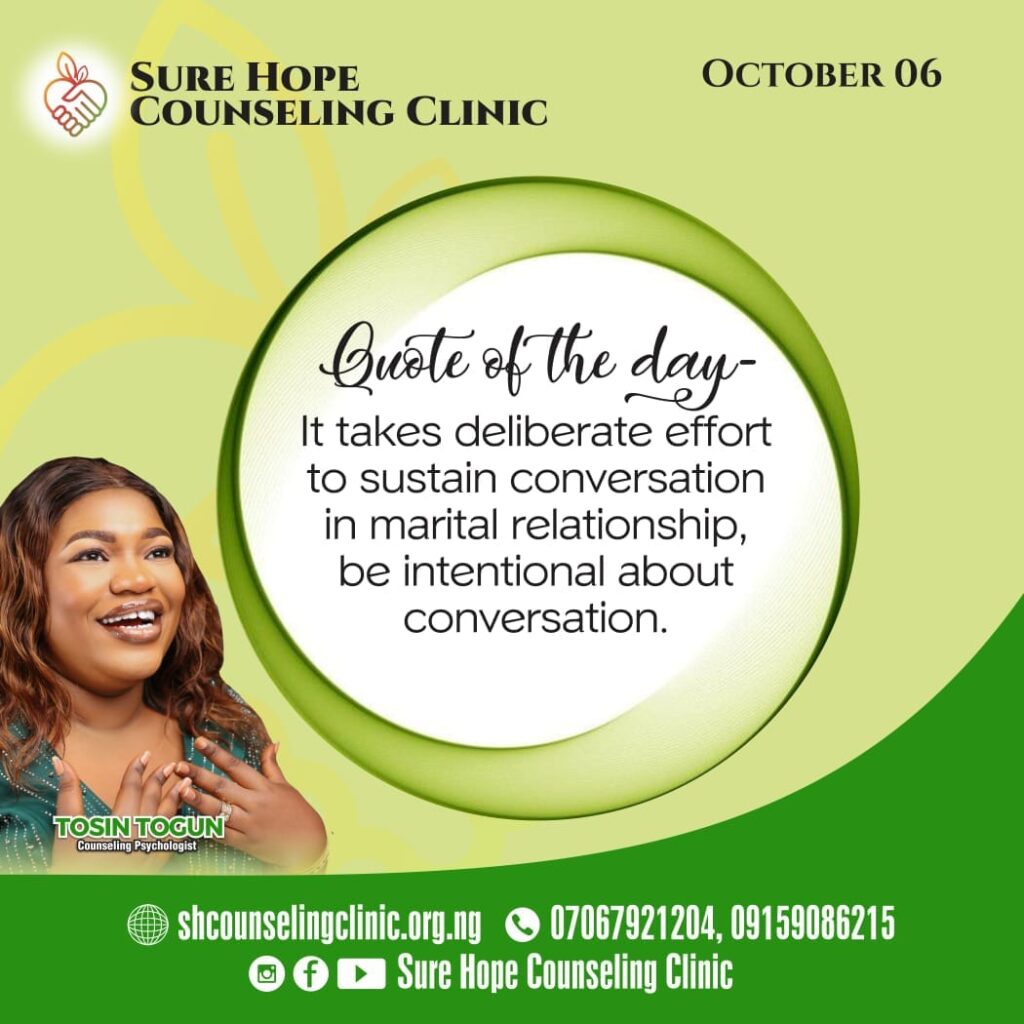 Earlier on, I emphasized the fact that making your spouse talk to you heart-to-heart from time to time is a weapon of strength, but this might not come naturally in your relationship, especially where both of you are introverts (individuals who prefer to internalize their feelings rather than talk about them). Hence, you might need to be informed on how to sustain conversation in your marital relationship.
To start with, you have to know why your spouse has not been talking to you as he or she should. There are a few factors that could be responsible, which I will discuss one after the other starting from tomorrow.
✓Personality
✓Mismanagement of information
[Mental health issues like depression
✓Unhealthy association/friends
✓Addiction, e.g., masturbation, pornography, drugs, etc.
✓In-laws, third-party interference, and more shall unfold during the course of the month.
#love#singles#married#courtship#family#relationship#coach#tosintogun#surehopecounselingclinic#commitment