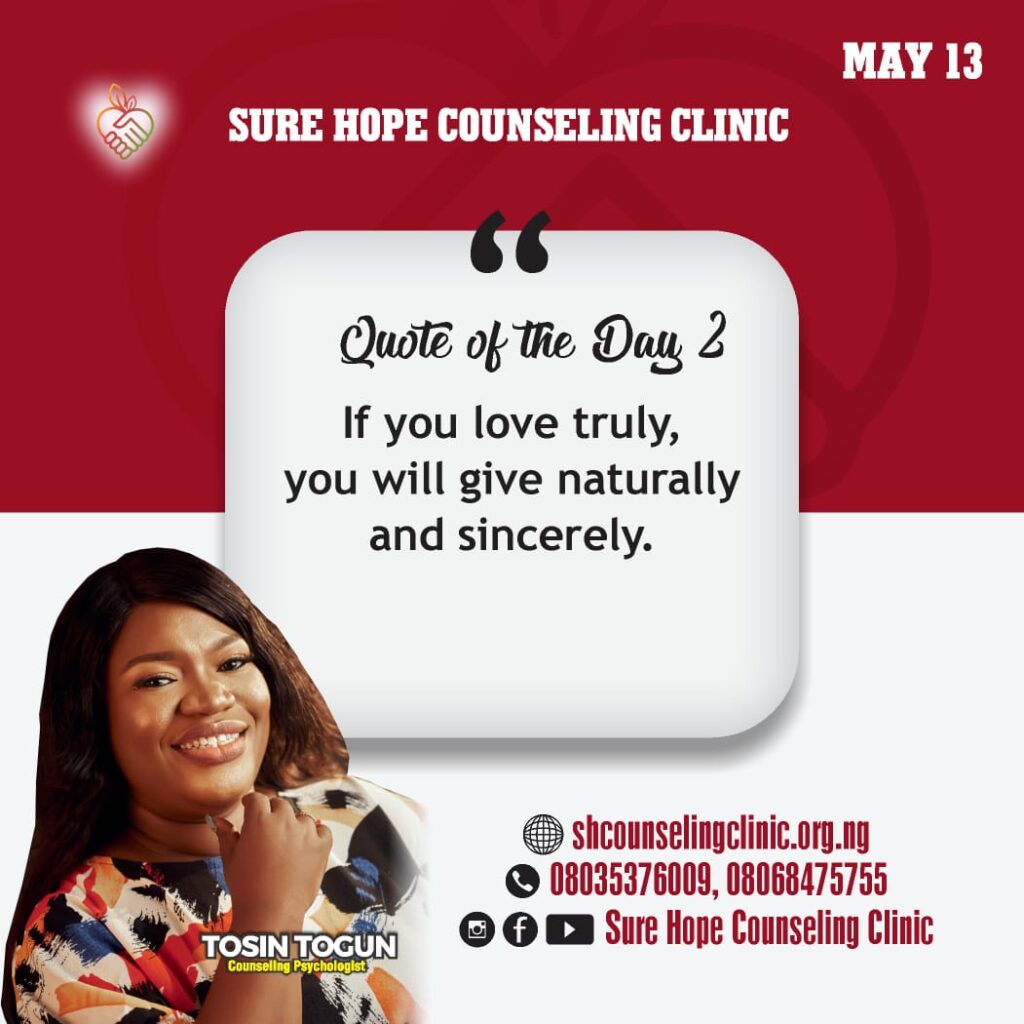 Yesterday's teaching laid emphasis on the fact that marital relationships are not for immature individuals, for it involve commitment, which is a price tag that is expected to be paid rightly and promptly to avoid jilt, separation, or divorce in the long run.
Among the elements that make up commitment in a marital relationship is "giving". An old adage says that anyone can give without love, but it is almost impossible to love and not give.
More than money or any other physical gift, a marital relationship requires that, anyone involved in it give time. When you are too occupied to give your time, then you are too occupied to start a marital relationship. Most people substitute their physical and emotional availability with money and gifts in their marital relationship and expect an outstanding result, forgetting that money, gifts, and time occupy different spaces in their partner's heart.
In understanding your partner, it is important to note that giving is important. Give as much as you can financially, but beyond that, give your time; that is, be available and easily accessible to your partner, both physically and emotionally. This is proof that he or she gains your attention.
#love#marriage#partner#singles#married#marriage#mentalhealth#parenting#tosintogun#surehopecounselingclinic