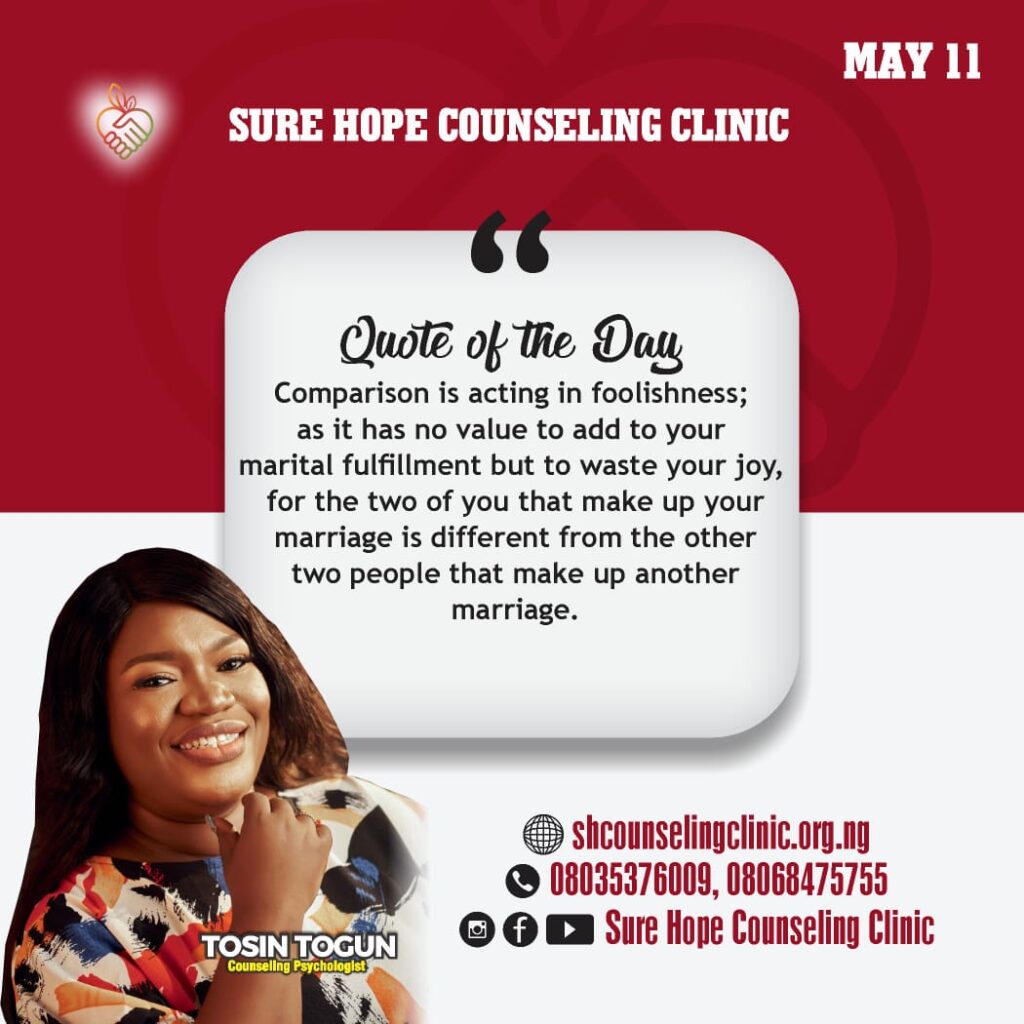 ELEMENTS OF COMMITMENT IN A MARITAL RELATIONSHIP
As discussed yesterday, comparison will not be helpful to anyone's marital relationship. This is because what commitment means to each party that makes up a marital relationship is different from one another due to each individual's love needs and personality.
However, as relative as the word commitment is, it has been said to be defined as paying the price tag that is required to make a marital relationship achieve its actual goal of "happily ever after. Nevertheless, the characteristics of love can be summarized as the elements of commitment in a marital relationship because they all comprise of the good nature and the right approach to loving a person rightly and paying the price that is required to birth fulfilling marital goals and desires.
Nevertheless, the elements of commitment that love possesses are:
• Longsuffering
• Kindness
• Patience
• Selflessness
• Humility
• Pure-heartedness
• Hopefulness
• Endurance
• Consistency
• Trust and hope
• Faithfulness and truthfulness
• Joy
• Contentment
If anyone comes into a marital relationship with these virtues, there is no way the other party will not perceive him or her as committed.
#love#marriage#partner#singles#married#marriage#mentalhealth#parenting#tosintogun#surehopecounselingclinic