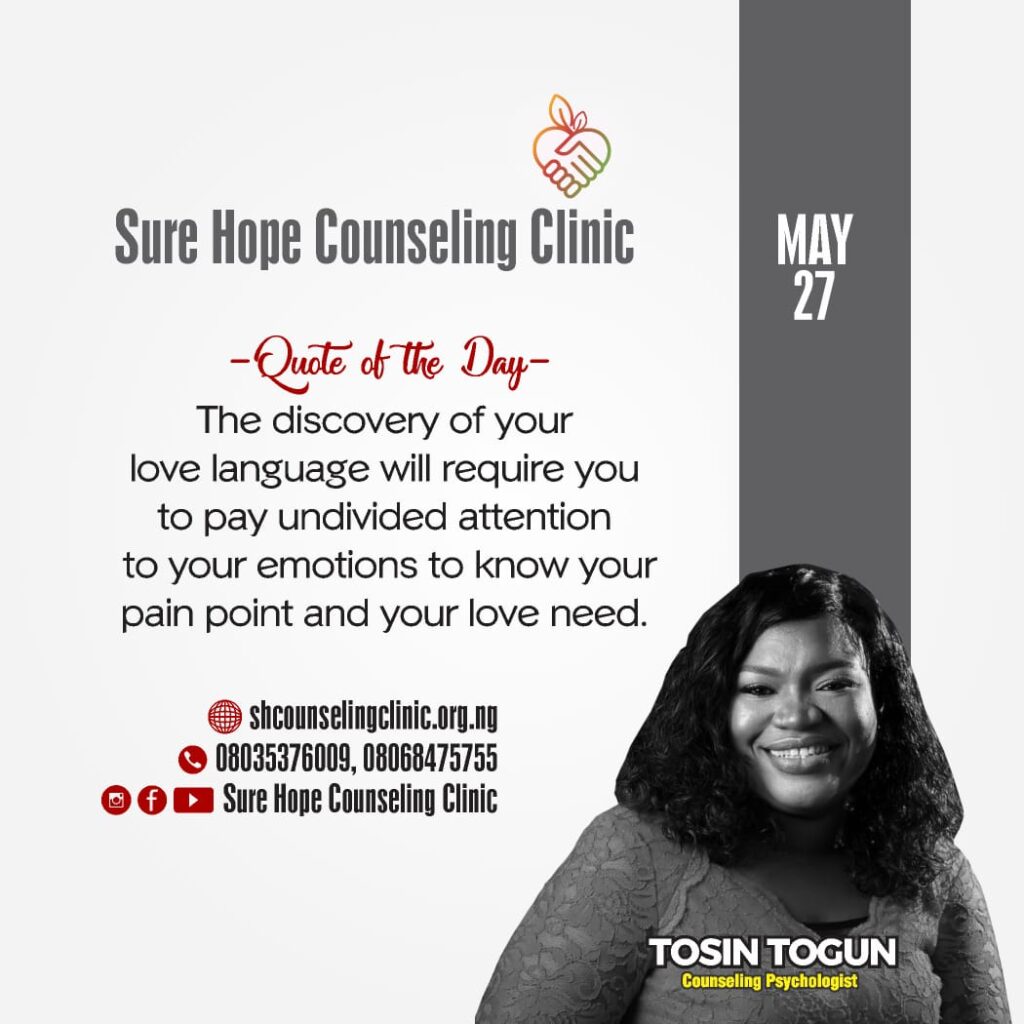 Gradually, we are moving towards the end of this month in achieving our goal for the year, which is to understand how our partners respond to love, as well as the bigger picture for the year, which is centered on becoming an irresistible lover. It is important that you discover your own primary love language so as to feel loved in your marital relationship and reciprocate love back to your partner in his or her own love language.
However, discovering your love language requires paying undivided attention to your emotions to know your love needs and your pain points. This can be easily achieved by asking yourself what anyone can do to you to make you feel special or relegated; to some, it is paying attention to them or neglecting their love language (quality time), while for others, it is buying them gifts or not being able to trace any gift to their partner's name, making them feel either special or relegated as well. When you are able to answer yourself sincerely, you will be able to stresslessly unravel the mystery behind your response to love.
ACTION POINT
Make a sincere list of your pain points and your love needs in a marital relationship and share it with your partner.
#love#marriage#partner#singles#married#marriage#mentalhealth#parenting#tosintogun#surehopecounselingclinic