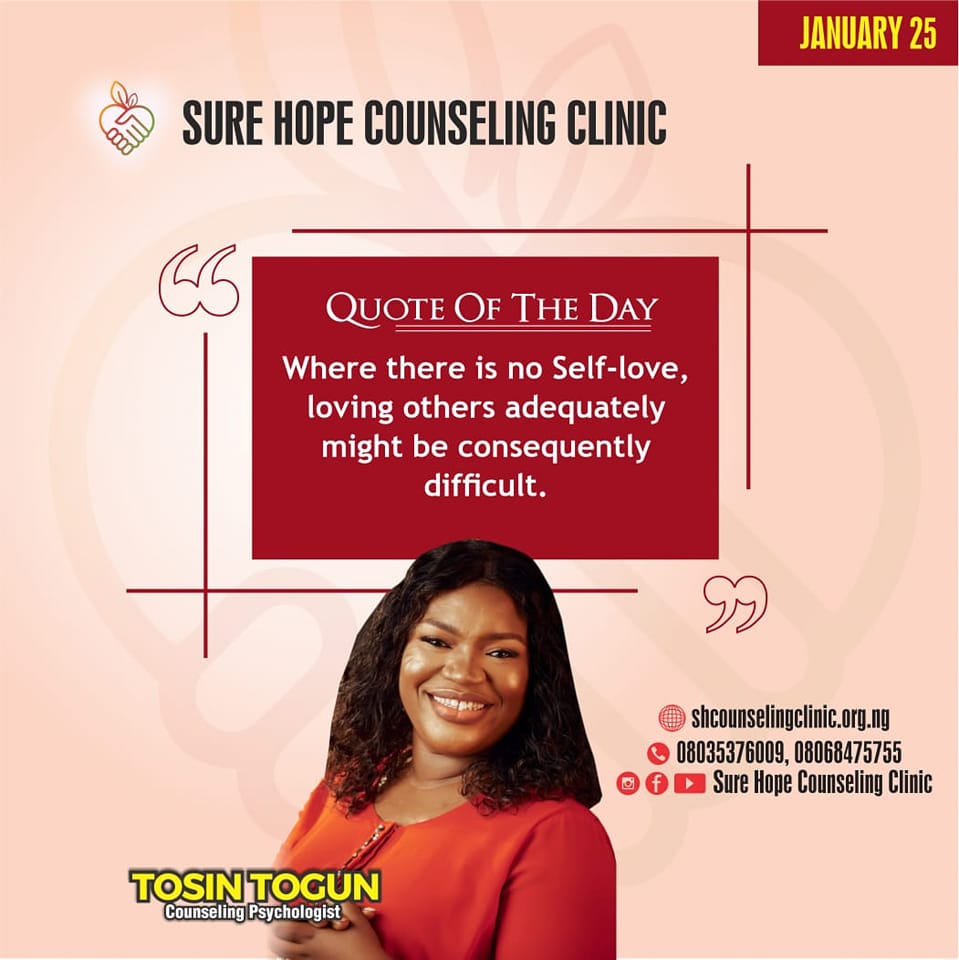 According to the Brain and Behavior Research Foundation; self-love is a state of appreciation for oneself that grows from actions that support our physical, psychological and spiritual growth.
Self-love means having a high regard for your own well-being and happiness. Obviously when one does not have regard for what matters to his/her happiness, how can such an individual find making others happy attractive or convenient? Hence; self-love is an essential ingredient in building a lasting love relationship.
May you receive grace to love yourself adequately enough to accommodate your spouse, children, relatives, neighbors and others.