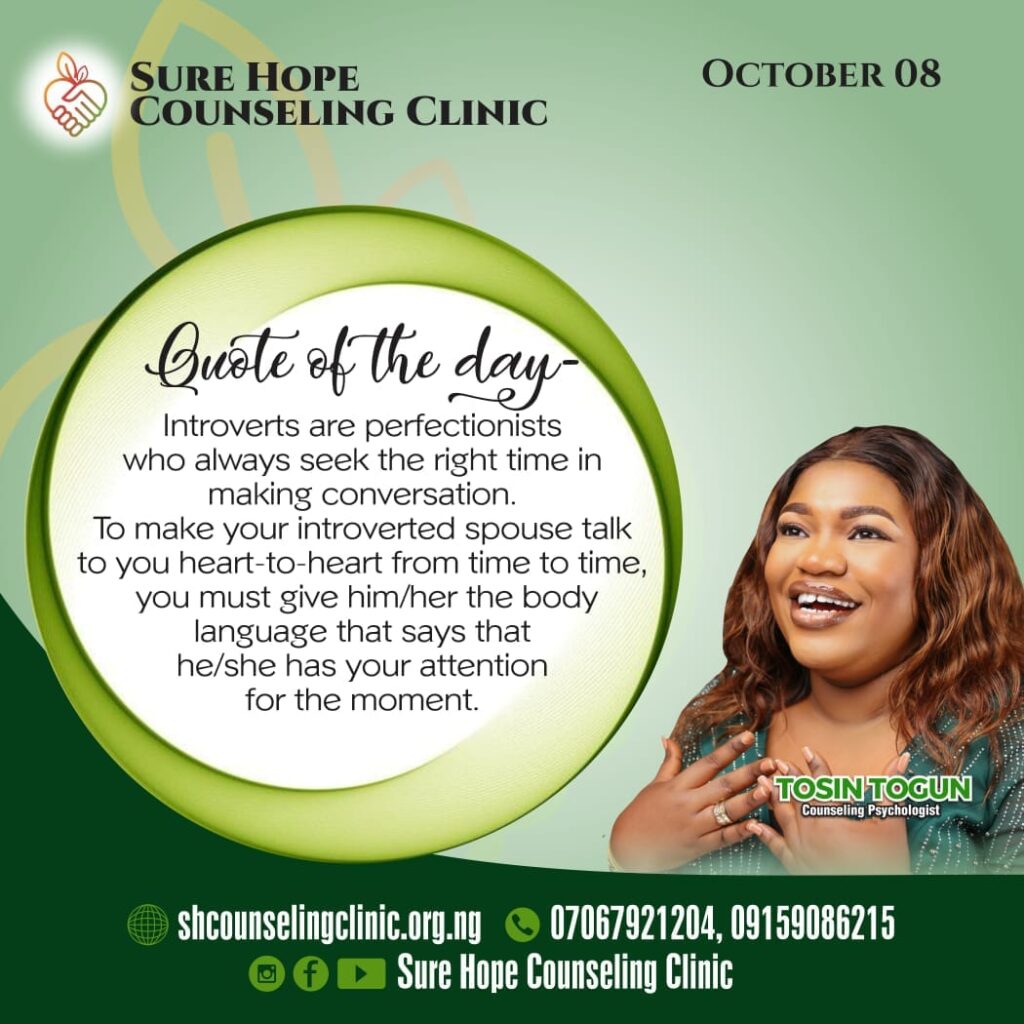 Just as I said yesterday, though introverts are people who don't like to talk about their feelings or emotions, they can talk expressly with a person they are very comfortable with. The question is: how do you make your introverted spouse converse with you unhindered?
Firstly, you have to understand that your attitude matters a lot to your introverted spouse, as he or she wants to have your full attention when engaging you. Your partial attention could send the wrong signal of rejection, and because introverts are resentful by nature, they might distance themselves from conversing with you heart-to-heart, subsequently.
Therefore, paying attention and making eye contact are important to your introverted spouse when he or she is talking to you.
Secondly, introverts are perfectionists who always seek the right time in making conversation.
To make your introverted spouse talk to you heart-to-heart from time to time, you must give him/her the body language that says that he/she has your attention for the moment.
ACTION POINT
Stop blaming your introverted spouse for not talking to you from the heart; it will only make the situation worse.
#love#singles#married#courtship#family#relationship#coach#tosintogun#surehopecounselingclinic#commitment