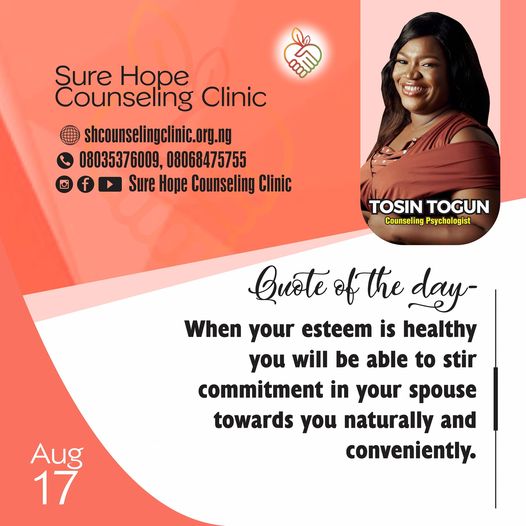 A man cannot be better than the quality of his thought, neither can you be committed to having a positive attitude towards your life partner while you are filled with negativity in your thought towards yourself.
Unhealthy self-esteem will predispose you to underestimating yourself and others, make you to be critical of yourself and others and further expose you to negative self-talk which will further make you always talk down on your partner. However when you engage in healthy self-esteem in your marital relationship, it will naturally stir commitment from your spouse towards you, because you will be able to do the following conveniently:
✓Open to influence and resist social pressure
✓Open to receive and give compliment genuinely
✓Speak positively about your spouse publicly and privately
✓Hold your spouse in high esteem, respect him or her and not be critical or judgmental in your approach to correction.
#love#singles#married#courtship#family#relationship#coach#tosintogun#surehopecounselingclinic#commitment#medical